Ready in Five – Jessie Niles Interview
Tell us about your background in sports?
I recently retired from professional sport and the Canadian Women's National Volleyball Team. Since graduating from university, volleyball has led me to many corners of the world including playing professionally in France and Austria and competing at various competitions around the world, including Japan, Russia, the Dominican Republic, Peru, and South Korea, to name a few. Prior to my professional career, I was a varsity athlete with the University of Alberta Pandas. I chose to focus on volleyball at an early age but also enjoyed playing soccer, track & field, hiking, and canoeing.
What is the premise of 'Ready in Five', and how did you come up with the idea?
Ready in Five (www.getreadyinfive.com) was created with the vision of a world where you don't have to choose between your wellbeing and your work. Our mission is to inspire people to do their best work through the power of movement, insight, and human connection.  As a recently retired professional athlete, I have reflected on the value of sport in my life and the role that it has played. Sport for me played a critical role in the social network and connections throughout my life, surrounding me with incredible role models, teammates, coaches, and supporters. Additionally, sport has fostered lifelong physical and mental health. In the summer of 2020, I was searching for a way to spread the power of sport and solve two key challenges facing society today: the large population of adults and children globally who do not get enough exercise (which not only impacts their health but their cognitive performance) and athletes ending their sporting careers early because of financial reasons. I have integrated the benefits I have gained from sport (connection, health, and learning) into Ready in Five by bringing high-performance athletes into live online meetings to lead participants through five-minute movement experiences that will prime your brain to be at its best. Ready in Five is also a social business – for every session purchased, we donate a session to a school to support students studying online to do their best learning. The energy and personality that athletes bring into these live sessions will inspire a generation of students to become interested in sports and helps working adults stay active and productive! The flexibility and income that we provide to athletes will allow them to continue their sporting careers much longer than they would otherwise if there was often a choice between your sports dreams and financial stability. We bring connection between athletes, students, and people around the world while promoting health and lifelong learning, all thanks to sport!
What has been the initial response to this exciting program?
The initial response to Ready in Five has been incredible! We have been working with a group of pilot partners to gain valuable feedback and an understanding of the specific impacts Ready in Five sessions have on meeting participants and students. In our initial data, participants have reported an energy increase of 80% after kickstarting their meetings with Ready in Five. People are also reporting a significantly positive impact on their mood and productivity levels, and groups have been more effective at communicating, engaging, and reaching meeting outcomes. I'd like to share a remarkable piece of feedback from one participant: "It's beginning to open my perspective. Admittedly, I was not supportive of the idea of exercising (albeit lightly) between tranches of workflow. I thought it would be more interruptive, distracting, and even disingenuous under our recent circumstances of reorganization. Turns out, there's something to be said about using Ready in Five sessions as a mechanism to help the individual synapses and also provide a degree of "leveling the field" for the team. Of course, and most importantly, I did NOT have to wear any gym shorts, sweatbands, or Lululemon outfits.".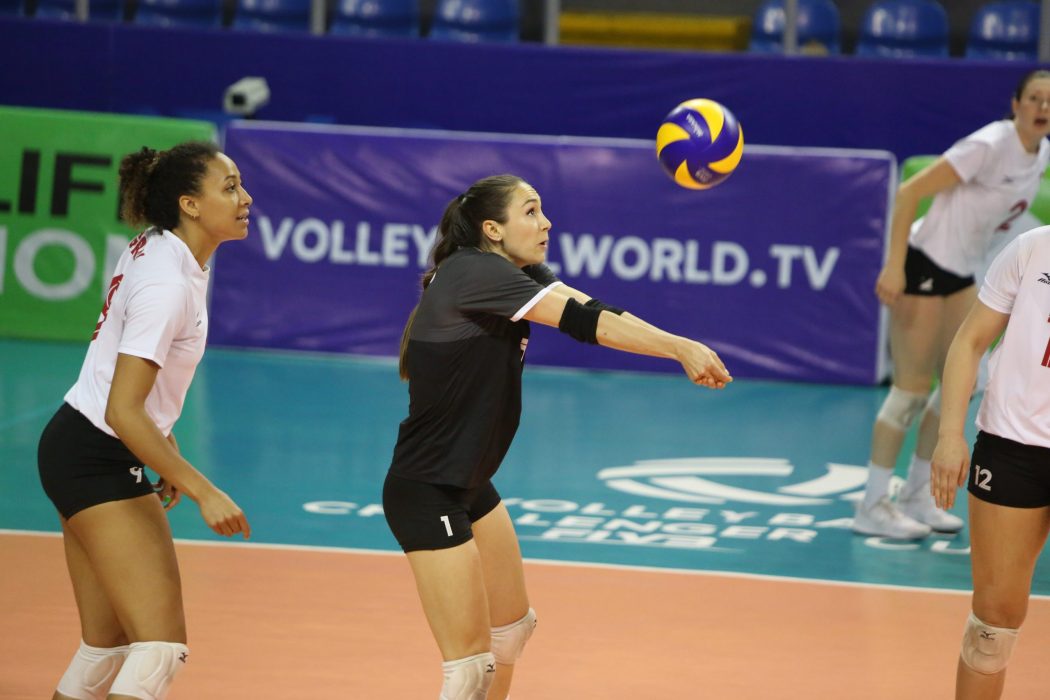 What are the challenges of taking 'Ready in Five' to the next level?
One of the challenges with taking Ready in Five is gaining awareness and initial traction. Globally employers and employees have had to rapidly search for solutions to make working remotely a success. For a while it seemed like people were holding their breath, just getting by, and waiting for things to "return to normal". I think we are at a point now where many people are recognizing that we need to rethink and redesign the way we work online. When working virtually, I think sometimes we forget that businesses and organizations are human! Science clearly demonstrates that movement is good for your health and for business. The next step for us is spreading the word that Ready in Five is the solution to creating and promoting a culture of wellness and lowering barriers for teams aiming to do their best work. We want to shift the collective mindset and help the world to understand that work and wellness go hand-in-hand.
What have you learned along the journey of setting up this business?
I am learning the power and importance of building relationships. Ideas alone are not enough to effect transformative change and growth. I am learning to communicate my vision convincingly and tactfully. By connecting and collaborating with people with a diverse array of experience and knowledge, I learned so much more than if I were to go it alone.
What other entrepreneurial ventures have you been involved with?
Earlier this year with one of my former teammates, Mariah Walsh, I also launched a business called VolleyIQ. This is an online training resource for aspiring elite volleyball athletes and teams that provide live and interactive coaching and mentorship. We have recently launched a program that teaches the skill of video analysis to athletes, allowing them to become more independent and self-directed in their training and prepares them to succeed at the next level. This business is our way of giving back and sharing the lessons learned during our volleyball careers with the next generation of athletes!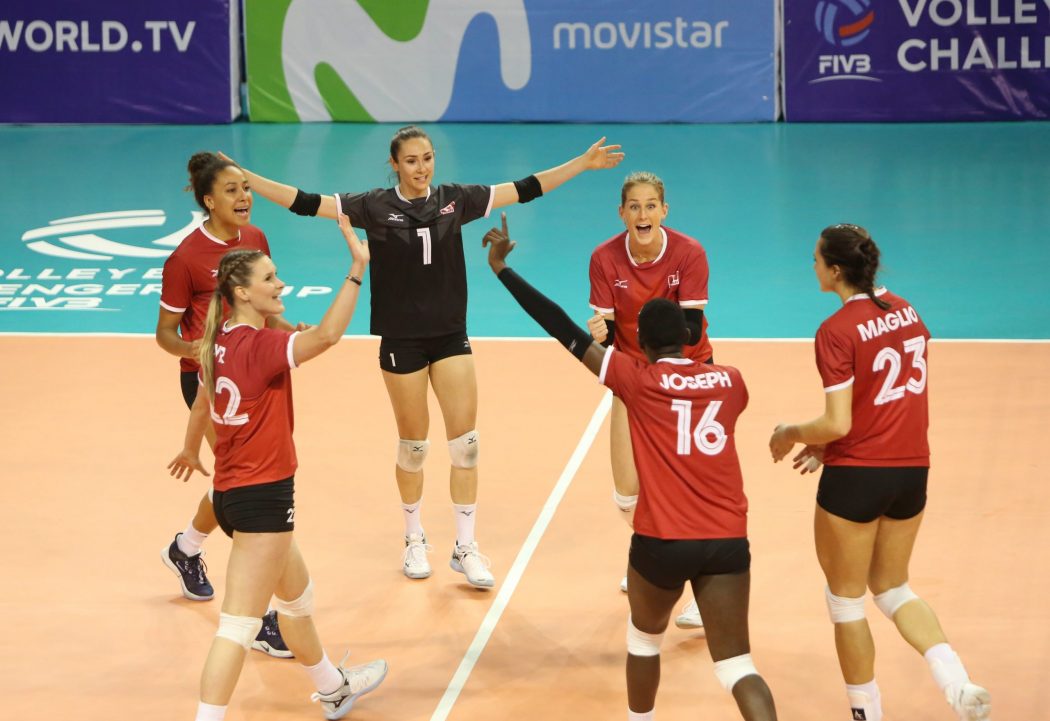 Do you see parallels between your sporting career and your business ventures?
My training in sport has been invaluable as I lean fully into my businesses. Sometimes it's hard to know if I developed some key traits because I was an athlete, or that I had a successful athletic career because of them, but a few key strengths I had as an athlete that lend themselves well to business.
Analyst: As an athlete, I was a natural analyst and always proactively looking for ways to improve my own performance and that of my team. I constantly studied and critiqued my own performance and our opponents. This same approach has helped me to analyze my performance in a business context and continually be driving positive change personally and for the business. I will be starting a Master of Management Analytics at Queen's University at the end of January and looking forward to continuing to gain some hard skills in analytics that I can apply to Ready in Five.
Resiliency: Losing is a normal part of being an athlete (still doesn't mean you like it though!). Learning how to lose, bounce back, and come back even stronger has developed mental strength that has been key for me in my entrepreneurial journey. I often use the same techniques I used in sport such as visualization, mindfulness, and breathwork to deal with the stress and pressure I feel when running a business.
Communication: During my time playing volleyball, I have learned the importance of effective communication. Everyone needs to clearly understand the game plan. When things aren't going as planned, the team needs to quickly and effectively adapt and change tactics. Learning when to push your teammates and when to encourage them is part of the journey to becoming a great player and teammate. This parallels the same approach that I am using with the high-performance team that we are building at Ready in Five.
I am learning the new sport of "business" and grateful for the training I have had as an athlete because this has provided me with an invaluable toolbox that I can take with me for the rest of my life.
Have there been some mentors that you will always look back on as people that guided your journey?
My dad Chris has been and continues to be an incredible mentor to me. I think I landed the jackpot because he is an executive coach and has a special ability to simultaneously encourage and challenge me on this entrepreneurial journey, and have fun along the way! I am also grateful to the many supportive individuals at Game Plan (Canada's Total Athlete Wellness Program that supports Canadian Olympic, Paralympic, and National Team Athletes). Their team has helped to make a successful transition to my post-sport career and has been extremely generous in their help and guidance.