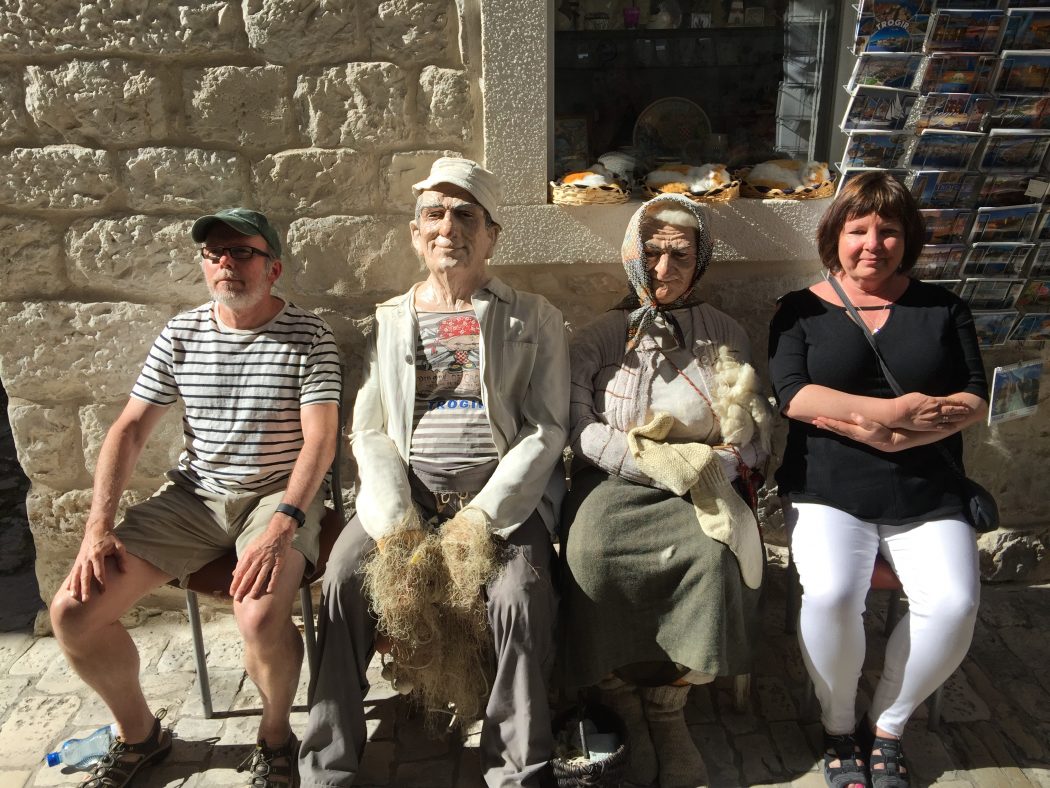 Travel Interview With My Better Half
What do you enjoy most about travel? 
I enjoy travel because I find it interesting and I feel that I grow with what I get to see. I love to take in the scenery that mother nature provides so uniquely in all the various parts of the world, but I also love to experience the people and their cultural practices that differ from ours in varying degrees. The details of the history in the architecture and of the people is overwhelming for me, but I love to explore it.  My favorite times often are in the evening when we share our experiences of the day and view the locals from our perch in a local pub.
What do you enjoy least about travel?
I am a person that is uncomfortable at the beginning of any adventure and get nervous in some situations.  I guess my least favorite part of travel is actually the fear of the unknown that I create in my own head.
Window or aisle?
I prefer the window but the aisle in more convenient!
What has been your favorite destination?
Tough questions as we have seen so much!  Our family trip to Croatia holds so many wonderful memories that I think it wins.  Our recent first-time humanitarian travel to Kenya was amazing and did a good job at tugging at my heart strings to go back. Every trip has been terrific, and I feel so blessed!
Is there anywhere you would not go back to?
No, but I likely would not rush back to Cuba…..but then again, those beaches were lovely.
How do you decide where to travel?
Ed's my idea, man!  Mr. Edventure puts the bug in my ear, and I start my research.
Where would you like to go next?
So many options.  New Zealand is in the works…so that is next.  After that, maybe another Scandinavian adventure…or perhaps Spain and Portugal???
What kinds of accommodations do you like?
I'm sort of drawn to boutique hotels more so than chain hotels, and I still prefer hotels to Air BNB unless we are in one spot for a week or more.  Good beds and of course, safe locations are a priority.
What brought you joy this week?
Time in Canmore this week has been wonderful, which included time with friends and time outside.  I try to reflect on this question as I climb into bed each night as it always makes me smile to see what thought enters my mind first.