Top 6 Golf Range Facilities Show Consistency and Innovation
The Golf Range Association of America published their report on the top 50 golf range facilities in 2020 which takes a deep dive into different facets of each individual facility that made the list. While all of the facilities have multiple unique offerings, for the sake of brevity I decided to look at the top 6 by popularity, more accurately by the number of visits per year. When looking at these 6 facilities there are some immediate tendencies between all of them. The report looks at the same metrics for each facility, looking at; facility/additional amenities, type of range targets, instruction, range promotions, and special programs. The report even lists the number of range balls in inventory, dispensed per year, and how often they acquire new ones. The top 6 facilities all have at least 250,000 visits per annum and are as follows:
Cool Springs (Pittsburg, PA) – 1,200,000
Bob Burn's (Fox Valley, WI) – 500,000
Sportsplex at Turning Stone (Verona, NY) – 500,000
Del Mar Golf Center (Del Mar, CA) – 325,000
Golf Center Des Plaines (Des Plaines, IL) – 250,000
McInnis Park Golf Course (San Rafael, CA) – 250,000
Cool Springs is the obvious standout, almost doubling the rest of the competition in visits per year. It is no surprise that this facility is so popular, as they have a multitude of offerings ranging from sports and entertainment to health and wellness with the driving range being their main offering. The range boasts 59 bays with mats, 21 of those being heated for nights or cooler times. The range has different types of targets with flags, built-up greens, water hazards, and fairway cuts. Food and beverage are offered at the range and helps Cool Springs to dispense a whopping 7.15 million golf balls per year. However, as mentioned above this facility has a wide range of offerings. Cool Springs offers other golf options including:
| | |
| --- | --- |
| ·       Short game practice area | ·       Indoor simulator |
| ·       Nighttime lighting | ·       Ball flight monitor |
| ·       Synthetic putting green | ·       18 holes of mini golf |
| ·       Golf shop | ·       Private event space on golf range |
| ·       Club fitting services | |
On top of all these options for golf activities, Cool Springs has yet more to offer. The Century United soccer club calls Cool Springs home and makes great use of its soccer facility. The multi-purpose gym and fitness center give even more options for exercise, while the Dance Conservatory of Pittsburg hosts ballet classes. Yes, all these offerings exist at the same location. Cool Springs further shows a modern understanding of the sports landscape with the Allegheny Health Network having its own building. Physical therapy, orthopedic, and sports performance facilities make up AHN, providing a plethora of options for recovery and prevention while fostering strong, healthy athletes. This long list of extra services pushes Cool Springs ahead of the other facilities, but there are other offerings that the rest of the 6 shares, all of which are listed in the GRAA report.
Improvement is a large reason golf ranges exist. The ability to rapidly replicate a golf swing is integral to one's golf game, so it is not surprising these golf range facilities have implemented instruction and lessons into their services through PGA professional golf instructors. Bob Burn's Golf Center, Del Mar Golf Center, and Cool Springs all have 1 PGA instructor. Sportsplex at Turning Stone and McInnis Park Golf Course has 2 and 3 respectively, but Des Plaines and Del Mar take the victory with 7 each! Other facilities on the list also have LPGA professional instructors, however, Del Mar Golf Center was the only one in the top 6 to have this addition (6 PGA/1 LPGA). All the top 6 facilities except 1 also offer club fitting services to make sure their patrons have everything at their disposal to improve their game. Sportsplex at Turning Stone was the standout to not offer club fitting services, but in my opinion, they more than makeup for it with a large number of fun activities offered on-site. The activities include:
| | |
| --- | --- |
| ·       Gamezone Arcade | ·       Double decker skating rink |
| ·       Fun Bowl blacklight bowling | ·       Lazer tag |
| ·       Baseball/softball cages | ·       Virtual reality |
| ·       Target paintball | |
Such a wide variety of entertainment options make it easy to understand Turning Stone's popularity. Many facilities in the top 50 have more to offer than a simple driving range; the report even looks at the best promotion each location has utilized, giving a glimpse into the marketing side of the business.  McInnis Park offers a range key FOB where $99 spent gets 20% off and $199 gets 30% off. This creates return customers and promotes spending more time at the facility. Des Plaines has holiday gift cards with a similar discount on increased spending, but their angle is in the limited timeframe (3 months) to redeem the gift card. This gives incentive to come back early in the year, which is the slow part of their season. Turning Stone has a supersize event in which patrons purchase a supersized (large) bucket of range balls and each purchase gets marked down. The top 3 purchasers at the end of the event receive prizes ranging from a round for 4 at a local private club, a value key for the range, and gift cards to the facility. Cool Springs hosts the Frozen Fore, a scramble-type tournament that utilizes Toptracer Range Technology. They offer beer, wine, and pizza, and have even added outdoor fire pits to keep patrons warm. All these facilities had to make adjustments in 2020 to safely serve their customers but Bob Burn's took this to another level, converting the range into a 9-hole par 3 wedge course for adults that also operates as a junior course for children. This allowed for social distancing while utilizing all the facility's outdoor space.
The top 6 golf range facilities all show unique offerings in many different facets of the named sport and more. At the same time, there are a lot of similarities between them and the rest of the extended list that go beyond all having a golf range. Each location has its individual offerings that pair entertainment and activity with quality services and instruction to not only help a wide range of golfers but also create return customers. The depth of the GRAA report is shown not only in the number of metrics looked at, but also in digging into interesting fields like special programs and promotional tactics. This shows the versatility and adaptability that has helped make these organizations successful. These tactics may be applied in different ways, but it shows these facilities can find opportunities for increased business in more ways than just adding activities. The top 6 show a reimagined approach to the golf business, offering a modern take on the traditional sport while all falling under the moniker 'Golf Range Facility'. This is because the main offering at all of these is golf! Many of these ideas and adjustments have already been noted by Golf Reimagined, as we have compiled a vast list of options to increase the value and quality for golf facilities of all shapes and sizes.
To learn more, head to https://golfreimagined.ca/about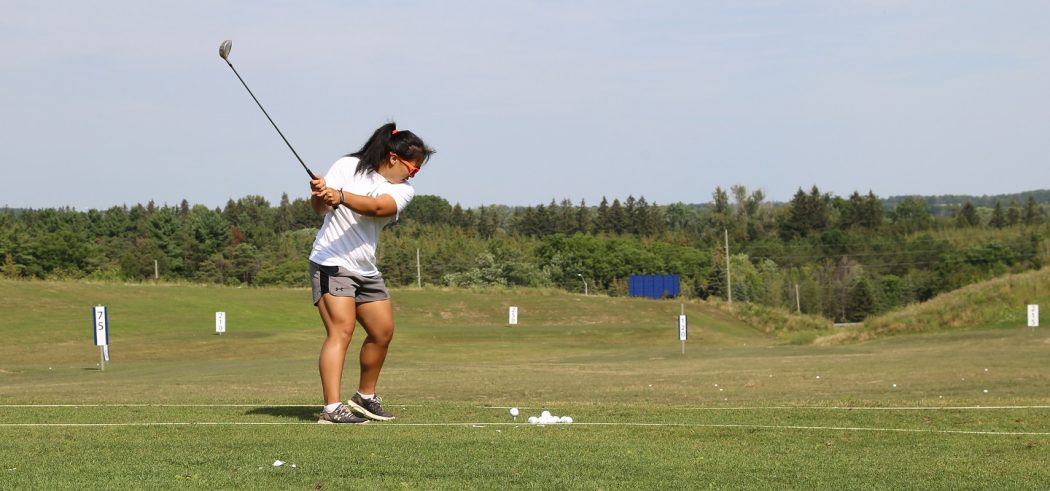 References:
https://golfrange.org/2020-graa-top-50-stand-alone-facilities/
http://www.delmargolfcenter.com/
https://www.dpparks.org/parks-facilities/parks-pools-facilities/golf-center-des-plaines/
https://mcinnisparkgolfcenter.com/