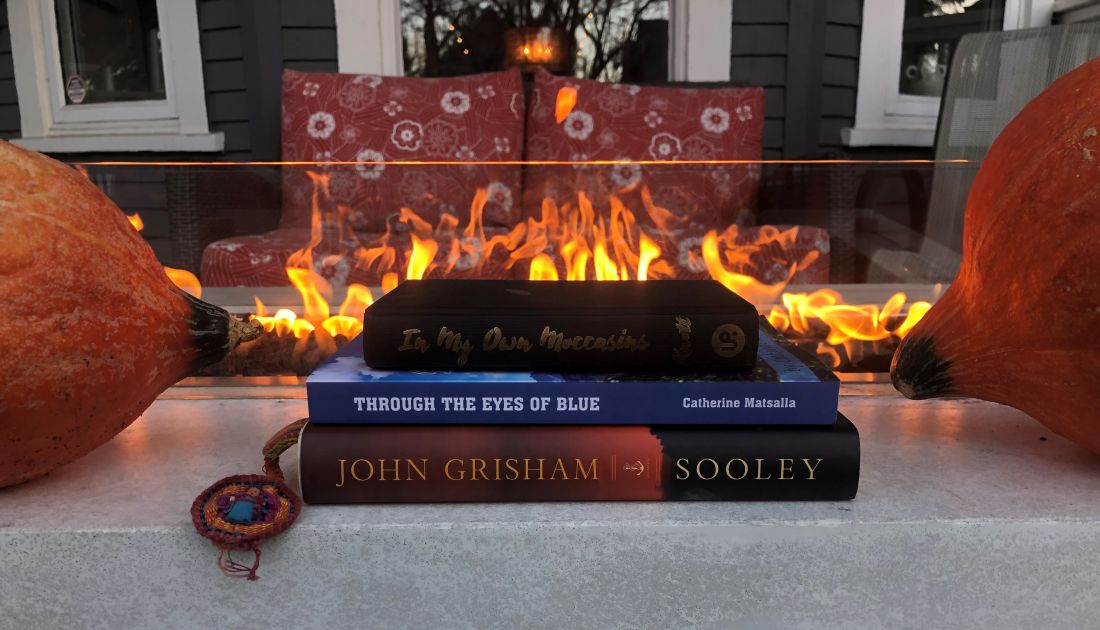 Sports and an Indigenous Read – Book Reviews
Through the Eyes of Blue by Catherine Matsalla:
internationally recognized ultra-endurance athlete Ellie has competed in the world's most challenging races with her faithful canine companion, Blue, never far from her side
she gets involved with a high tech performance company that adds many new twists to her life
this intriguing story explores the depths of love, loyalty, and perseverance between Ellie and Blue
Catherine adds the mystique of having Blue as part of the narrative, which provides a fascinating interface with Ellie and the other characters
I enjoyed the athletic, spiritual, mental story that she weaved together in a masterful way
being a lifelong dog owner, the story resonated very strongly with me
Catherine is a friend, and this is her first novel which she did a great job on
she has been a teacher, coach, and financial planner but her passion in life involves exploring the world, learning from others, and transforming it into meaningful prose
In My Own Mocassins by Helen Knott:
Indigenous author, Helen Knott, portrays an unflinching account of addiction, intergenerational trauma, and the wounds brought on by sexual violence
with gripping moments of withdrawal, times of spiritual awareness, and historical insights going back to the signing of Treaty 8 by her great, great grandfather, Chief Bigfoot, her journey exposes the legacy of colonialism while reclaiming her spirit
Helen's vivid account of her life is highly commendable despite being very challenging emotionally to read
this book provided the additional background for me of what people right in my own backyard have gone through without being visible in my circles
Helen Knott is a Dane Zaa, Nehiyaw, and mixed Euro-descent woman living in Northeastern British Columbia. In 2016 she was one of sixteen global change-makers featured by the Nobel Women's Initiative for her commitment to ending gender-based violence. She was named an RBC Taylor Prize Emerging Writer in 2019. This is her first book.
Sooley by John Grisham:
this is the story of a Sudanese basketball player by the name of Samuel Sooleymon (Sooley) who receives the trip of a lifetime to play in a basketball tournament in the United States
despite his basketball deficiencies which are offset by his other outstanding athletic attributes and due to issues in his homeland, he gets a chance to stay in the U.S. and play college ball
at the same time, his family is suffering through a civil war back in Sudan that is beyond imaginable
Grisham weaves these two stories together magically, and it kept me turning the pages at a feverish pace
I certainly didn't see the ending coming that Grisham blindsided me with, and I'm still trying to process it
Sooley was one of my favorite reads of 2021