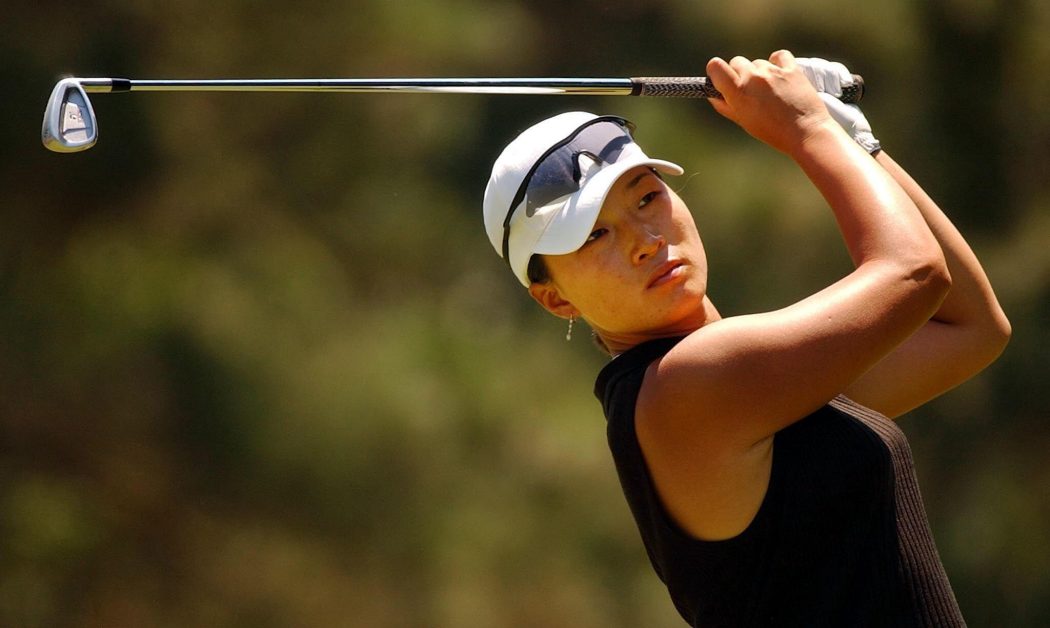 South Korea Shows How To Inspire Women To Play Golf
Golf Reimagined's Justin Lukacs delves into the success of Korean women golfers and how to inspire more women to play the game.
It is no secret that golf is dominated by a singular demographic. Unfortunately, it has been increasingly difficult in the west to get more women into the sport and retain that market. With the exception of the surge of popularity in 2020, the number of women playing golf has been in steady decline since the early 2000's. Not only is the casual player base dwindling, but the competitive side also does not get enough attention and support. The gap in viewership and prize money between the PGA and LPGA is already hindering the interest in the sport, but the options female golfers have for sponsorship and contracts is also much lower than the men, leaving the incentive for women picking up the sport fairly low. Moreover, the atmosphere around traditional golf clubs also alienates its consumer base and there are still several male-only golf courses across the United States and the globe. The famed Augusta National only made the shift to allow female golfers in 2012! There are some pockets that put more emphasis and support behind female golfers and these pockets might be the key to increasing exposure and intrigue for women in golf.
The ModGolf Podcast looks at some interesting new changes to the golf landscape and has had some interesting guests to talk about their role in those changes. Recently they had Golf TV host and golf influencer Alissa Kacar on to talk about her recent passion and rise in the golf world. She talks about her first golf related Instagram post, where she holds a driver for the first time, swings at the ball as hard as she could, and completely misses the ball. Just a few years later, with some lessons and determination, Kacar became a face for golf. Kacar talks about her introduction to the sport and mentions how important the structure and instruction of the initial lessons were for her experience. "It was men, women, it was people of all different ages" "it was no more than about six, sometimes it was just two or three, so you got that individualized attention, but the instructor wasn't just looking at everything you were doing all the time, so it took some of the pressure off". This string of lessons did not just focus on the biomechanics of her swing and proper putting techniques, but also dove into some of the etiquette and rules around golf. "the last thing you want to do when you are a beginner…is really look like you have no clue what is going on out there." An upgrade of the training system in golf has been something Ed Malcolm noticed would be beneficial to the game. If we are going to add people to the player base, starting at the bottom is an important way to do that.
There is no better example of this structure and instruction than South Korea. They have wonderful golf instruction for young women led by some of their biggest golf stars and an incredibly competitive golf scene that includes two different tour championships to build up practice, rank, and exposure in order to foster their growth and pro aspirations. South Korea's system clearly works, and this is evident when looking at multiple statistics. South Korea has 11 US Open victories since 1998, 13 of the 30 top ranked players in the world (5 of the top 10), and one of the only countries with a higher viewership for women's golf than the men. In 2018, the first four LPGA tour events scored Nielson TV higher ratings than any PGA major televised there. In the same year, the ANA Inspiration tournament ran an average viewership rating of 37,910 viewers, while the Master's tournament (a week later) ran an average of 24,350. This is a difference of 55% in favor of the LPGA event. The support in South Korea extends to the purses as well, with the Hana Bank Championship purses being $883,000 for the men and $2,000,000 for the women. With all this being said, the endorsement opportunities for LPGA pros are still sparse, except in South Korea. LPGA commissioner Mike Whan is trying to push for more exposure to endorsements for female professionals and believes any of the top 200 female golfers in the world should have opportunities this way.
So, how did South Korea get to be the dominant powerhouse in the LPGA? Most often, this is contributed to the influence of golf legend Se Ri Pak. During a tough economic time for South Korea in the late 90's, Pak was able to win on the world stage and bring pride and a lifted mood to the country. Pak had an incredible career that saw her retire with 25 LPGA championship titles, with 5 of those being majors. She didn't stop there, however. Not only did her talent and skill for winning inspire many young women in South Korea to take up golf, but she also established her own training program and took on students to further their development. Pak became a superstar in South Korea and inspired other dominant players like Jiyai Shin and So Yeon Ryu. This dominance and success caused the KLPGA to create a stepping-stone system for competitive golf that would see the inception and fruition of the Jump Tour and Dream Tour. The Jump Tour is comprised of professional golfers but fills in slots with amateurs who, while not receiving any prize money, gain points that can earn them membership on the Dream Tour. Once on the Dream Tour, players are required to give up their amateur status, but can now earn money for placement and points towards membership on the KLPGA Tour. KLPGA star Seon Woo Bae comments "Even if we just take lessons a lot, performance doesn't get better. Performance is developed by the actual competition through real tournaments. Dream Tour let us improve our performance and prepare for playing on the KLPGA Tour because the system is quite similar." While it may be too much to ask for a local talent rising to superstar status on the LPGA in order to inspire others to pick up the sport, having a more incentivized and organized competitive system in place could be a great way to motivate more women and people in general into the sport.
One more thing that could see change to open up the market is the traditionalist atmosphere that still exists in certain places and clubhouses. There are currently still 4 men's only courses that are in operation in the US alone. While golf has traditionally been a male dominated sport in terms of player base and opportunities, opening the market is clearly necessary if the sport is to thrive once again. Even personally I have been to different clubs and courses that have certain rules or restrictions that hinder the comfortability and incentive for women. Changing some of the language and services offered could make a world of difference. Why not have a Venus golf course that caters to and pampers female golfers? Well, Ladies' is a Toronto based golf club that is currently the only remaining golf club in North America established by women, for women. Established in 1924, their belief is that "magic is created when women gather together to play, learn, and inspire. Every woman is welcomed, encouraged, and spoiled." They put emphasis on removing pressure surrounding the game and keeping things light-hearted while providing quality services and events to pamper their members. This is something that is important as we have spoken with a long time female Canadian golf pro who echoes that a lot of women are nervous or feel embarrassed playing golf. Ladies' has been in operation for almost 100 years, a fact that lends to the success and inspiration that can be learned from putting focus on the consumer.
Again, it might be too much to ask for a local talent to become a superstar in the LPGA to inspire change. The good news is there are already many things that can be done to inspire more women into the game of golf. A more supportive atmosphere and in-depth training have already shown to generate interest, while additional services such as childcare and massage therapy at the clubhouse could do no harm. Our own research shows that most women also do not have the time in their schedule or sometimes the money to start golfing, something that has been mentioned a few times in other articles. South Koreans appreciate the fluidity and skill in women's golf which has allowed them to dominate the pro circuit for 2 decades, over larger countries like the US. This appreciation extends to fan clubs and sometimes fanaticism, as many KLPGA players have security while in South Korea due to fans trying to burst through a crowd to get to their favorite players. This level of fandom doesn't usually happen for female golfers in the west, but there are many ideas and changes out there that could start making a similar impact.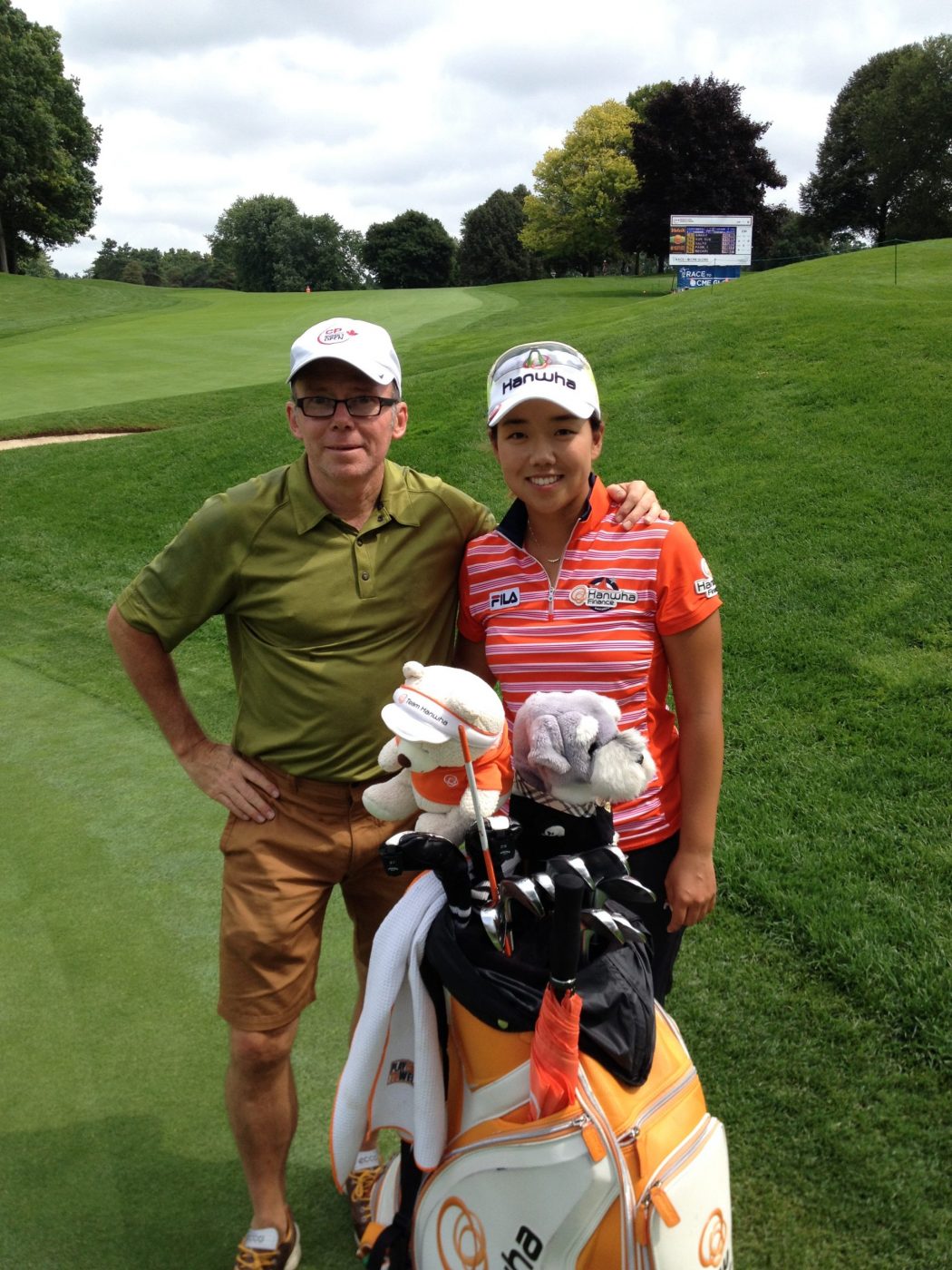 References
https://www.golfchannel.com/news/fantasyland-womens-golf-oasis-korea
https://www.ladiesgolfclub.com/the-experience/
https://www.thegolfbusiness.co.uk/2018/02/how-research-will-get-more-women-playing-golf-at-your-club/
https://www.thegolfbusiness.co.uk/2020/12/many-golf-clubhouses-are-still-not-welcoming-to-women/?utm_source=rss&utm_medium=rss&utm_campaign=many-golf-clubhouses-are-still-not-welcoming-to-women
https://www.morningread.com/news-opinion/feature/2020-12-14/2020-u-s-womens-open-a-lim-kim-birdies-last-3-holes-to-grab-clubhouse-lead?utm_source=newsletter&utm_medium=email&utm_campaign=Morning+Read+12-15-2020