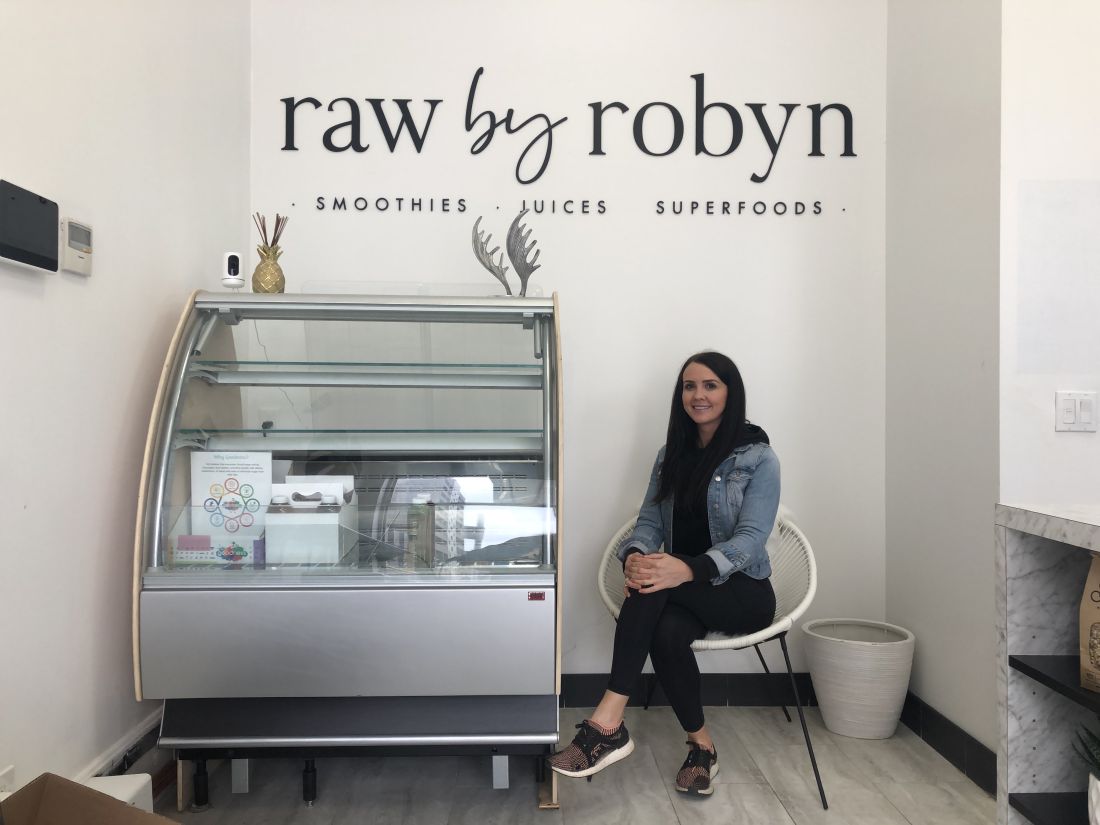 Raw by Robyn Interview
When and why did you first get interested in health and wellness?
I first became very interested in Health & Wellness just after graduating University. I had always been a competitive sports player, however, I didn't understand the nutrition component of Health & Wellness. While completing an Internship at Aritzia's head office in Vancouver, I came across a company called "The Juice Truck" that served cold-pressed juice, smoothies, and raw snacks. I was so enamored by this company and realized we had nothing like it in Calgary. So as soon as I came back from completing my internship in 2015  and finished university, I started my own Juice truck called The Raw Juice Co. It was then that I really started paying attention to nutrition and how important it is in overall health and wellness.
How did you get involved in producing your wonderful juices and smoothies?
Well, the above answer kind of explains it! I was lucky enough to complete an internship in Vancouver where I stumbled across an inspiring business and brought the concept back to Calgary. However, Food Trucks are HARD work and require all your weekends in the summer… every summer. So, after a few years, I decided to sell The Raw Juice Co and start an online ready to blend smoothie company called Raw by Robyn instead! I wanted a business that was year-round and had the potential for continuous growth. I sold the ready to blend smoothies online and through retailers for a few years before opening my own brick and mortar in 2020.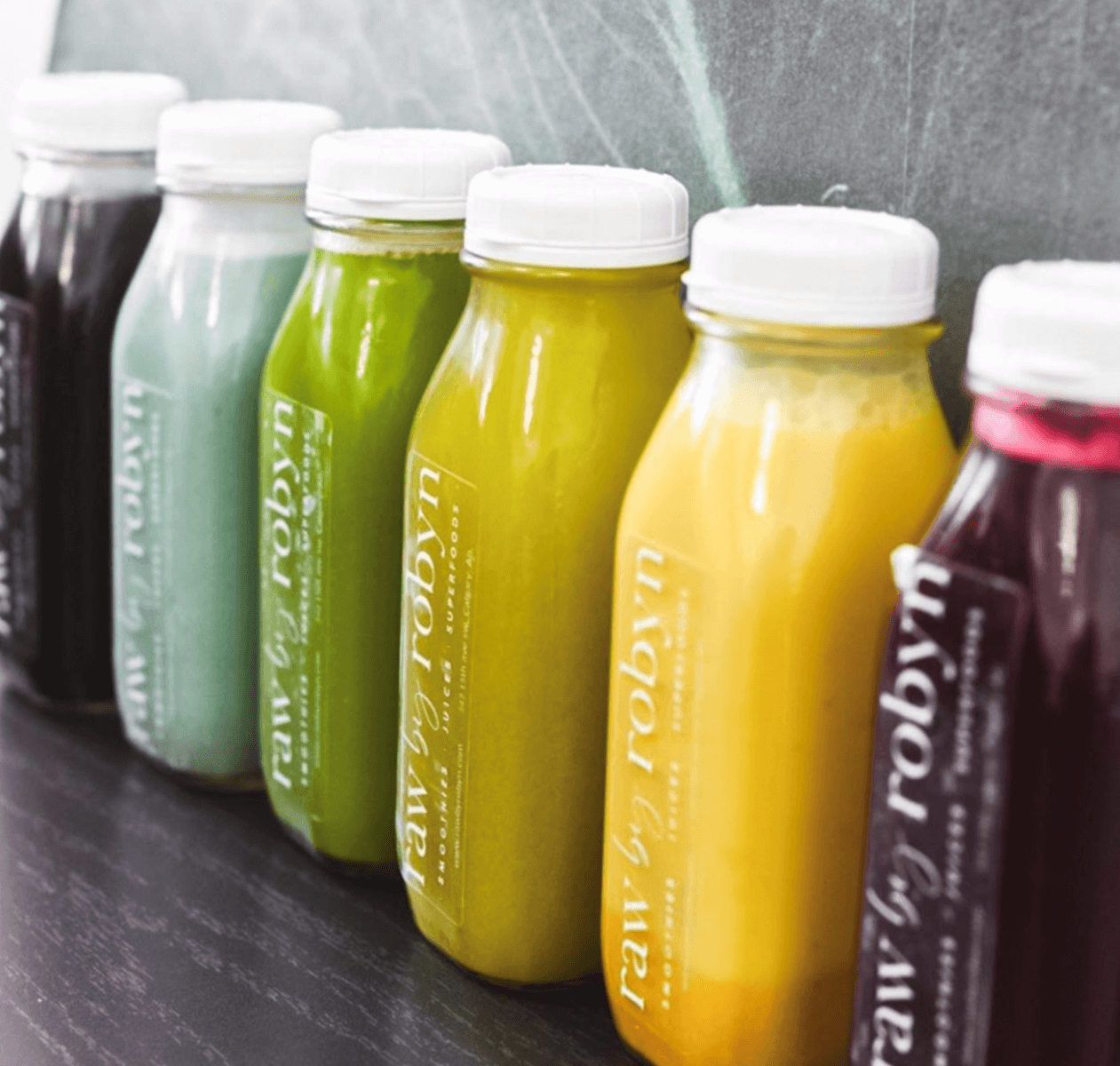 How did you decide on your current product offering as it must have been a lot of trial and error?
100%. It was a long process of picking up ingredients including many superfoods and testing them out together.
What advice would you give to people to introduce juicing and smoothies into their health regiment?
The advice I normally give is, take it slow! Some people aren't used to substituting meals for smoothies or juice so it can take their body a bit to adjust. However, once they do, they realize how good they feel!
What health improvements have you noticed in your regular clientele?
I had an incredible story from a client about a year ago. She was a mom, student, and hairstylist who didn't have much time for herself and wasn't eating properly. Eventually, her lifestyle caught up to her and she began to develop arthritis and gout. I introduced her to my ready to blend superfood smoothies and she started to replace her meals with them. After a few weeks, she reported her arthritis and swelling were minimal and her gout had disappeared. She said she never felt better. I love stories like that.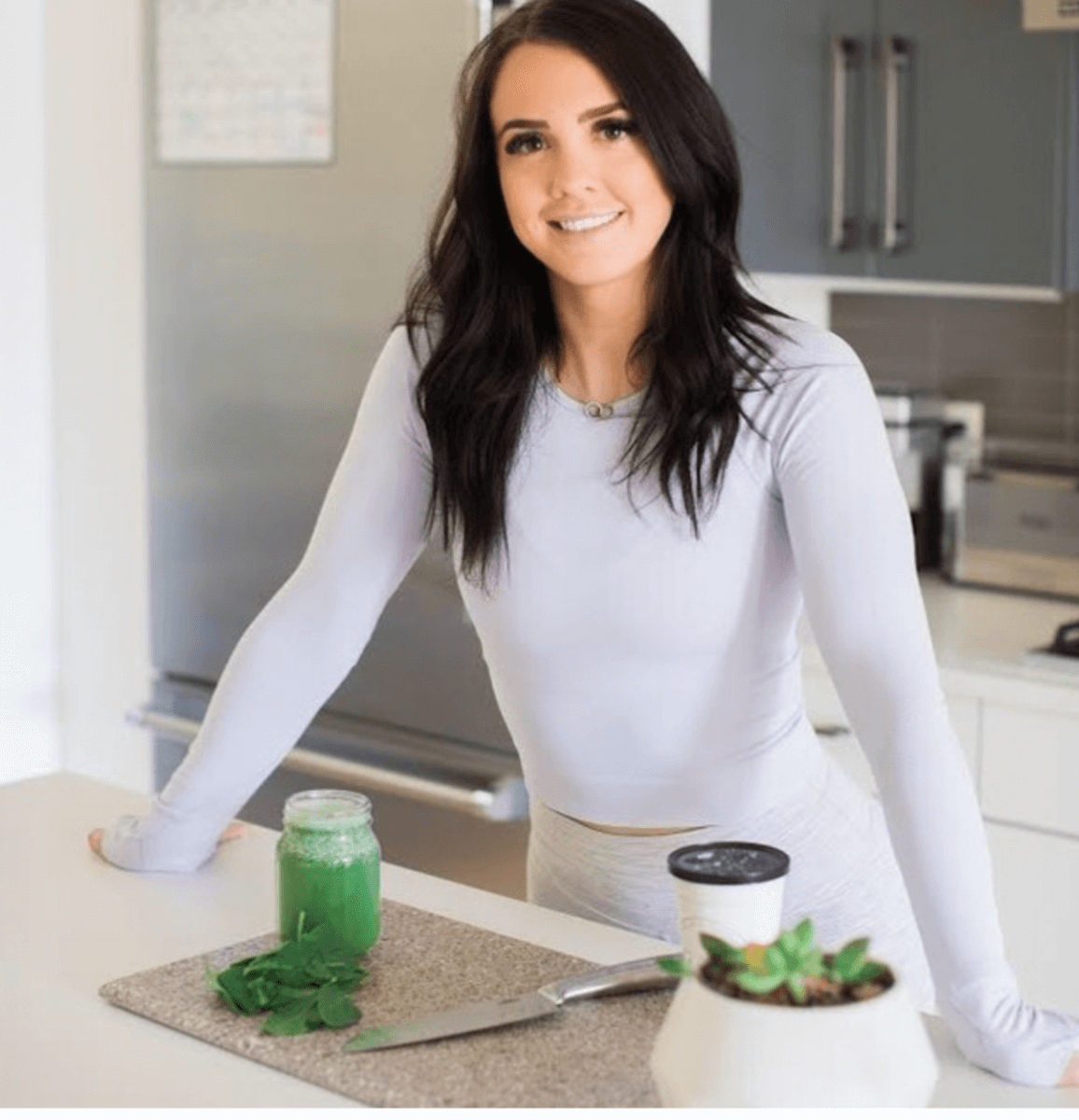 Do you have any people that have been inspirational in your health journey?
Yes. I had a friend who ran marathons and triathlons (this was before I was a runner) and she motivated me to complete my first half marathon. It was fantastic.
What have been the biggest challenges in growing your brand and business?
Access to capital. I have invested a lot of my own personal funds into my business instead of debt or outside investment. This can be a great way to grow your business with less risk, but it takes much more time! I'm in my third year of business and am now craving larger-scale growth so I will be looking into investment in the future.
What advice would you give to aspiring entrepreneurs in the health and wellness field?
Take the risk! It's scary but if you're really passionate about what you do, you won't let your business fail (in my opinion). Starting and growing a company is A LOT of work, it's worth it.
What things do you focus on in your own health and wellness lifestyle?
Balance and movement. I think it's really important to live a balanced lifestyle without restrictions. Yes, it's good to be healthy, but if you want some ice cream one day, that's okay! I find diet restrictions can lead to an unhealthy relationship with food. I also try to focus on movement instead of "working out". Working out seems like a task, whereas movement isn't. I enjoy all different types of movement like yoga, walking, running, spinning, weight lifting, you name it.
What brought you joy this week? 
Starting a new May running challenge that involves the community!