Knights Cabin – Katie Sevalrud Interview
Tell us about Knights Cabin.
Knight's Cabin is a national registered charity. When Canadians are diagnosed with cancer, their reaction might be something like "Oh shit, now what?" – that's where we come in! We provide educational wellness programming for survivors (you're a survivor the moment you're diagnosed) and their caregivers. We include caregivers as cancer greatly impacts them as well, be it a spouse, family member, or friend. The goal is to educate and empower people to make lasting health behavior changes to decrease their chance of recurrence and improve their quality of life so they can get back to what's important to them.
We hold weekend retreats close to nature where we hold sessions presented by experts on behavior change, habit development, exercise, nutrition, sleep, and mindfulness. Participants also practice yoga, hike, and spend time connecting on their shared experiences. We've held many retreats in the Canmore/Banff area and have also been to BC, NL, NB, and NS. Before the pandemic hit, we had four planned for 2020 and we were supposed to be headed to Ontario for the first time this fall.
We have since pivoted to offer some of our programmings in a virtual setting and are currently working towards launching our Retreat in a Box program!
You can donate to this great cause at – https://www.canadahelps.org/en/charities/knights-cabin-medical-retreat/campaign/knights-cabin-matching-gift/
How long have you been with Knights Cabin, and what is your role?
I have been working for Knight's Cabin for just over 1.5 years. I started part-time for the first year in a "help-out-where-I-can" type role.
This past May, the board of directors asked me to move into the role of Executive Director full-time. Although the learning curve has been steep (with everything I do, I'm doing it for the first time), I am enjoying the challenge. My focus has been on building the right team and programs that will help Knight's Cabin grow to positively impact a greater number of Canadians living with or affected by cancer. I've been creating relationships with other organizations, handling fundraising, communications & social media (with the help of a wonderful volunteer), and the development and execution of new programs, among other things.

Tell us about the 'Retreat in a Box' program.
We've had to decide how to continue to deliver our programming in a meaningful way -Zoom webinars/sessions just don't cut it. This new program allows us to facilitate at-home retreats across the country during the pandemic and beyond.
We've poured a lot of love and care into the design of this program. Each box is affordable ($80) and when you purchase one, you gain access to the same educational sessions that you would experience at a retreat (recorded rather than in person). You'll also find ideas for preparation, a suggested schedule, our retreat workbook, and journaling prompts. We've selected a good number of wellness products and healthy snacks to put in the box that should help make the retreat weekend as special as possible – most of which are made by small Canadian businesses! The boxes can be shipped for free in Canada and for an additional fee, to the US.
I'm excited to see how this program can continue to impact survivors once in-person retreats are running again. It should be especially helpful for those that live in rural areas (and lack access to other programs), those that are not medically stable and cannot attend, and those that do not have the financial means to travel.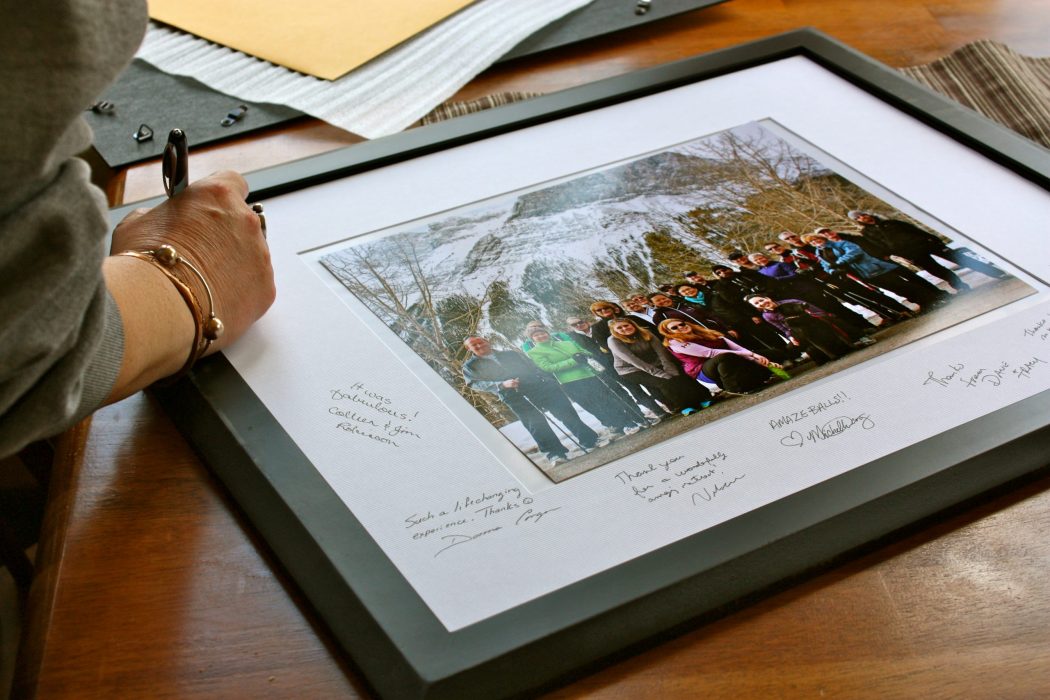 Why did this job interest you?
After spending 4.5 years in Oil and Gas, I was feeling the need to find a different job or career path that allowed for more creativity and made a direct and positive impact on people's lives. I have always been passionate about working with people and health & wellness. This job is the perfect blend of these things.
The work that Knight's Cabin team has done and continues to do to support cancer survivors and their families, and the emphasis placed on the idea of empowering those who are facing such an emotionally and physically difficult journey over which they have little control, is something I am proud to stand behind and support.
Have there been any eye-opening moments from working within a charitable organization?
I don't have any specific moments to recount, though I think I realized quickly just how important these programs are for people living with cancer. Not only ours but those offered by Wellspring & other wonderful organizations across Canada. Cancer is isolating, especially during a pandemic. Many people living with cancer live in rural areas that don't have the same resources as we do here in Calgary, and traditional support group settings simply do not work for everyone. These programs bring survivors and caregivers together and offer a safe and supportive space for learning, sharing, and connection. Past retreat participants have said one of the stand-out moments at the retreat was when they realized that they are not alone in this and were able to share about some of the more difficult moments and experiences that come with living with cancer.
What are the biggest challenges to growing this initiative?
I would say our two greatest challenges are fundraising and building awareness of the organization. Fundraising goes without saying, especially right now when so many people are facing financial difficulties due to Covid and all fundraising events have been canceled for the year.
Building awareness of the organization takes time. Our end goal is to have trusting relationships with cancer centers in Canada. We would love to have our retreats recommended to patients by oncologists, oncology nurses, and psychosocial oncologists. We have been recommended by the patient's doctors in the past, but there is still more work to do in terms of that relationship and trust-building!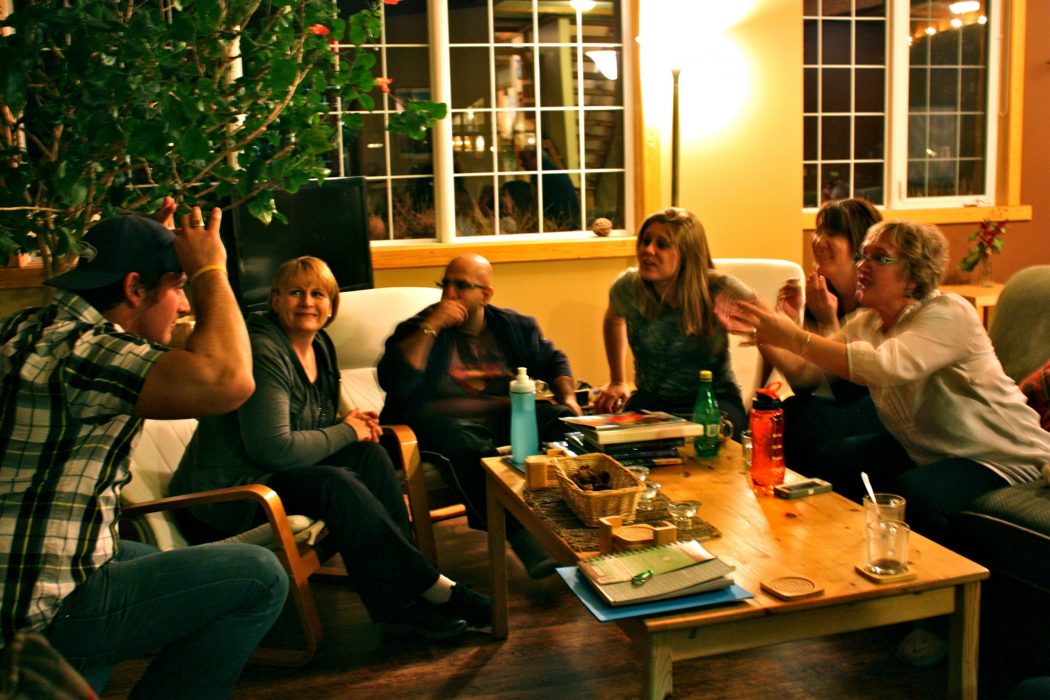 With so many charities out there, how do you think people should decide where to allocate their resources?
I think it's a very personal choice, if you're going to give to a charity in any given year, you should choose one with a mission and values that resonate with you or your organization if you're involved in corporate giving. You might decide to focus on a certain cause, like animal welfare, MS, cancer, etc. or choose different causes each year.
I also think it's a good idea to do some research into the organization. What gifts or government funding have they already received that year? Some receive funding and major gifts year after year, and some very deserving organizations don't make the cut when it comes to government funding/grants and may be struggling to find reliable funding. If the organization seems to be transparent about its activities and financials, effective in its programming, and you believe in its mission and the team working to achieve it, I don't think you can go wrong.
What do you like to do in your free time?
I love spending time outdoors camping, hiking, climbing, running, and skiing. Those activities keep me sane – you can find me in the mountains most weekends! Lately, I have also been enjoying writing, drawing, and spending quiet time at home with my family and dog, Bella!
What brought you joy this week? 
Oh, so many things! Here are two highlights:
The return of fall after winter arrived SO very early has me spending more time outside.
Taking care of two 5-week-old kittens for a day (although our dog, Bella, would not consider this a highlight).