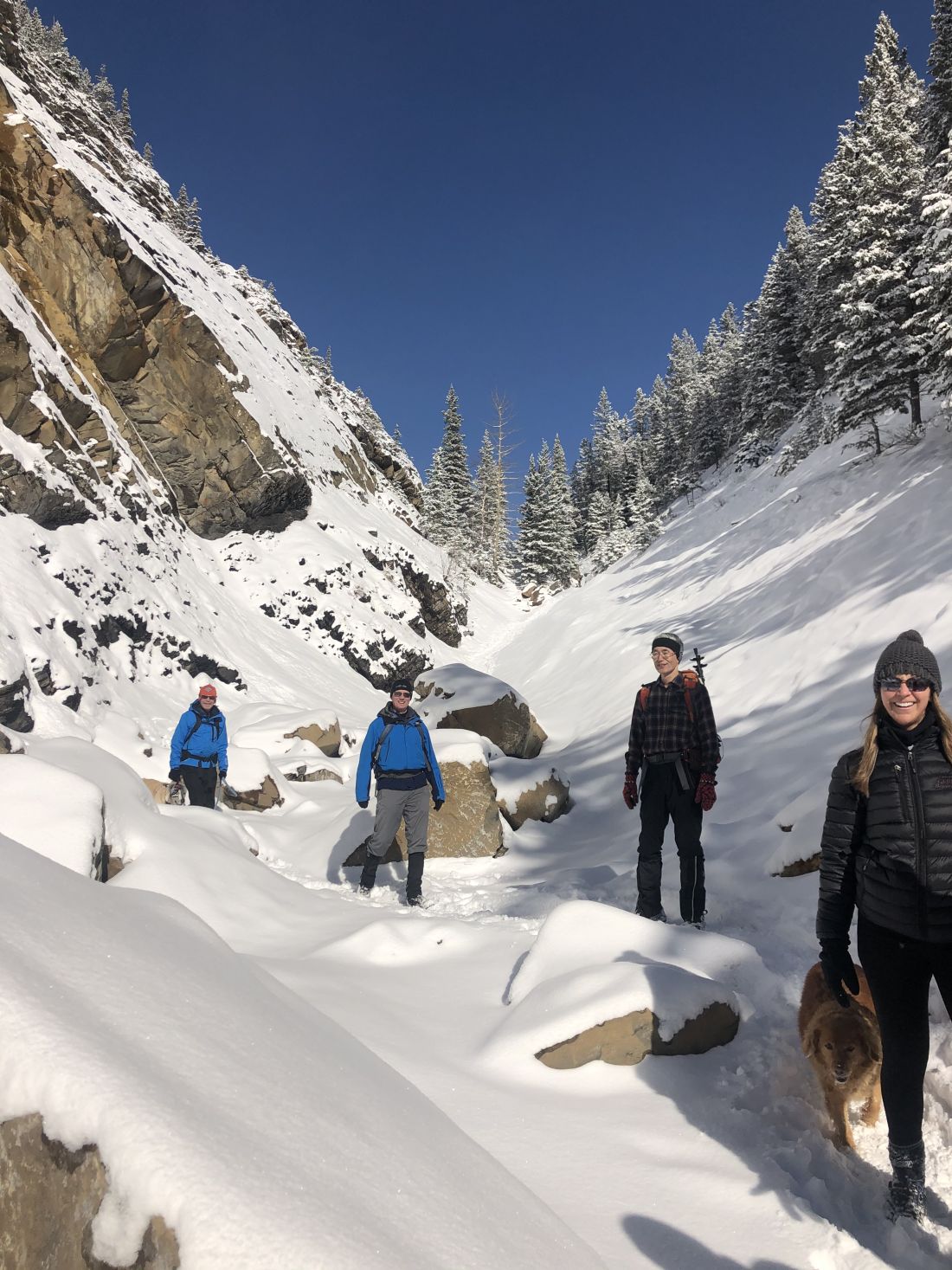 Jura Creek Hike
Where:
When:
Who:
Ed, Jace, Dave, Tomonori, Todd, Kellie, Janet, Erin, Kirk, Mike, Luna, Peter, Lisa, Rachel, Leah, Craig, Rod
Trailhead:
15 minutes east of Canmore on the 1A highway
1 km east of Exshaw across from the Graymont Plant (north side of the road)
if you're driving from Calgary, get off the Trans-Canada at the Seebee exit (Highway 1X) and follow it to Highway 1A, turn left at the intersection, and follow Highway 1A for about 5.5 km
if you're coming from Canmore, get on Highway 1A, pass through Exshaw for 1 km, and the parking lot is on the left
start by going past the left side of the outhouse and pointing yourself on one of the various trails that head towards the curvy 'V' between the two mountains that separate Jura Creek
there is a combination of road and path that morph into the reconstructed post-flood bank of Jura Creek
there is a higher trail before you enter the initial canyon on the left bank for times when the water flow prohibits going through the canyon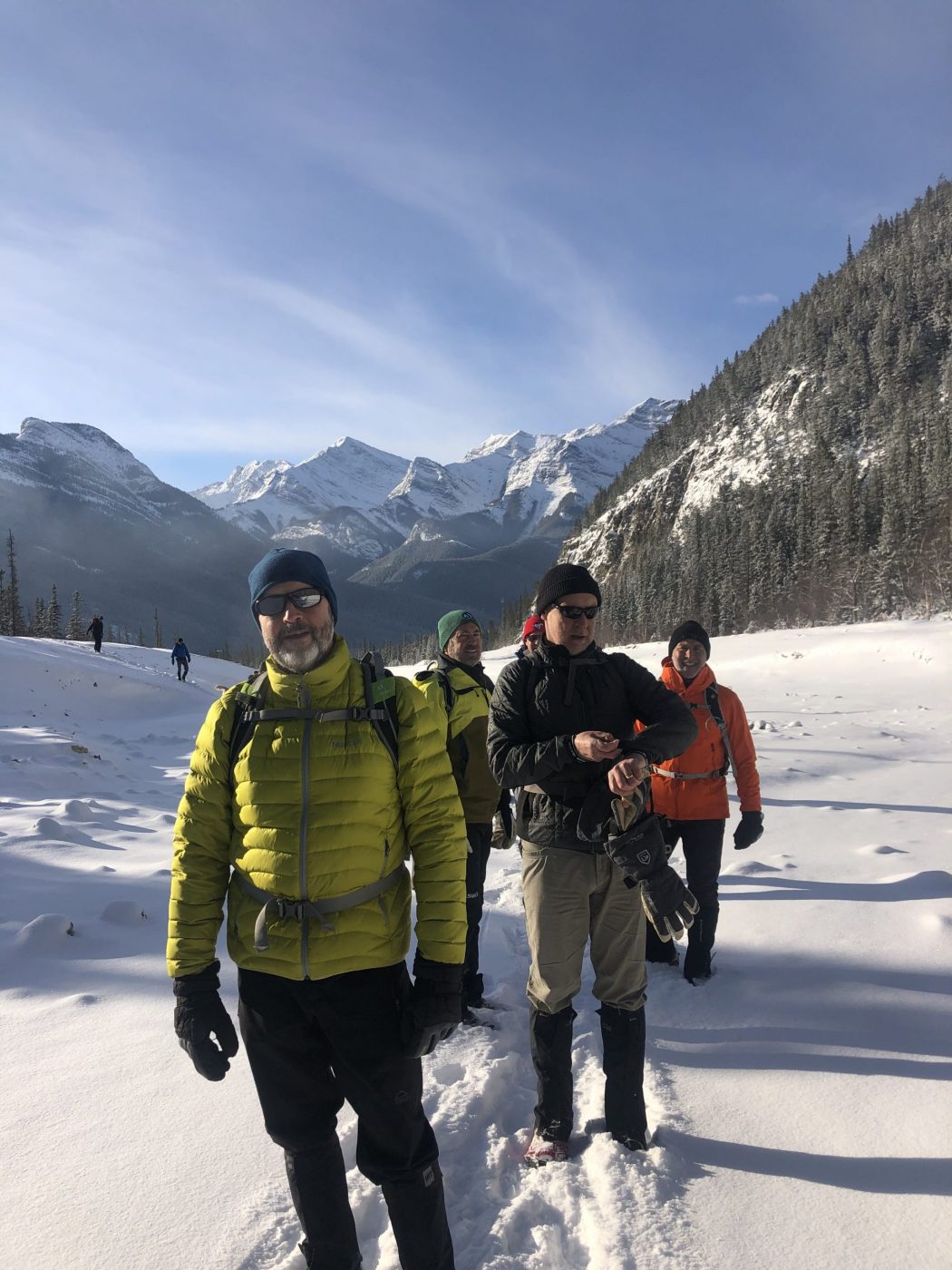 Degree of difficulty:
325 meters elevation
11 km round trip (you can go further up the valley than we did)
3 hours total time on the trail
there were a few cm of fresh snow, and nobody wore snowshoes, although most wore grippers
Jura Creek is a moderate hike in terms of elevation with no excessively steep sections
It's a moderate hike, although you need to be careful to not twist an ankle on the rocks in and around the creek bed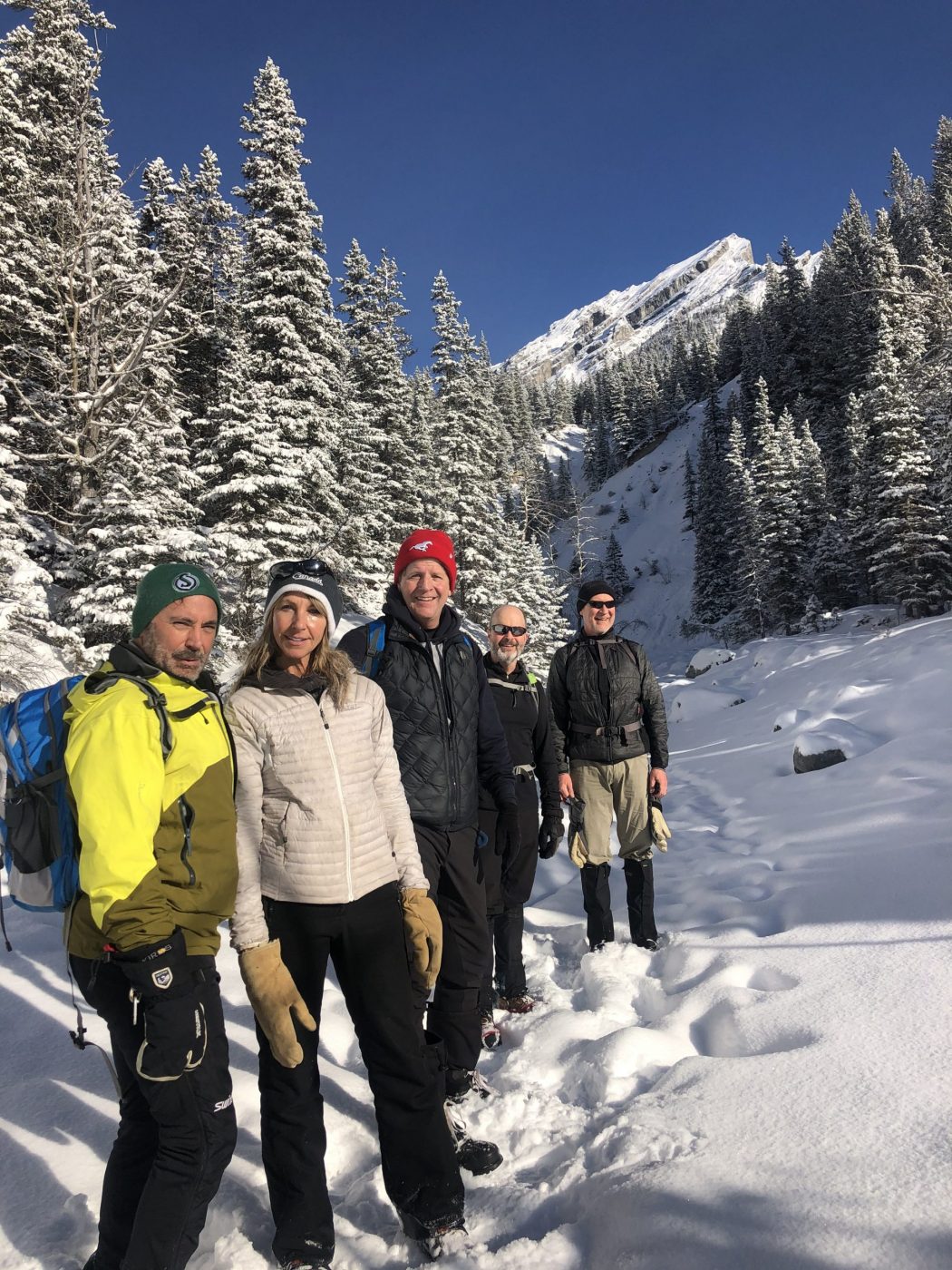 Interesting notes:
the curved canyon wall as you drop into Jura Creek near the start of the hike is unique and scenic
the rock formations within the valley provide for some magnificent scenery
the trail offers views of Exshaw Mountain/Ridge, Door Jamb Mountain, Loder Peak, and the Goat Mountain complex
Jura Creek was named during a reconnaissance of the Bow River Valley for the 1913 International Geological Congress. The name refers to black shale outcrops of the Exshaw Formation, which were originally thought to be Jurassic. Palaeontological work at a later date showed the actual age as Palaeozoic.