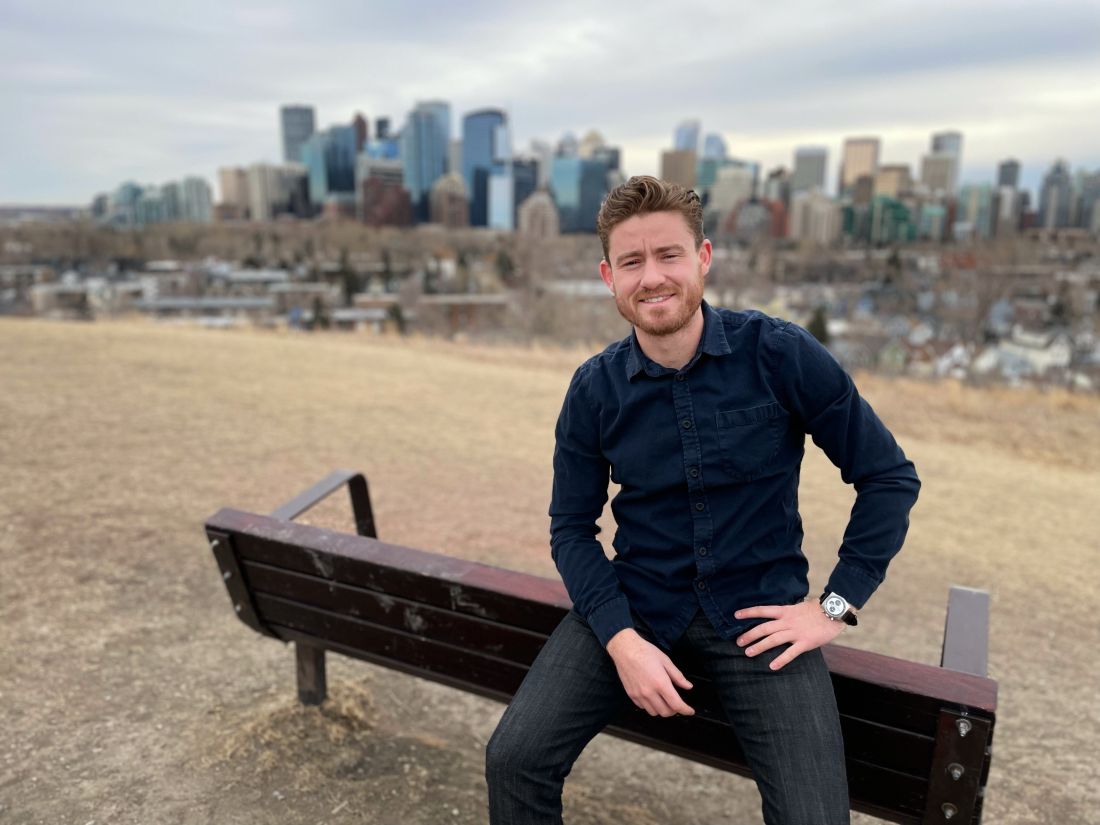 Interview with real estate agent Phil Bamber
Tell us about your education and business background.
I graduated from the University of Calgary in 2017 with two degrees, a Bachelor of Arts in Economics and a Bachelor of Commerce in Finance. After University, my first office job was with Avison Young, a highly regarded international commercial real estate brokerage. At Avison Young, I was an associate and member of the Investment Sales team, which specialized in the disposition of all commercial asset classes (office, retail, industrial and land). I spent two years in that role and helped out on all fronts, including analyst, administrative and marketing work. It was an incredibly challenging position at times, but it definitely taught me how to work hard and the importance of attention to detail.
How did you end up in the family real estate business?
After two and a half years at Avison Young, I decided I wanted more of a work/life balance, so I decided to leave and join my family's real estate brokerage, Century 21 Bamber Realty. I was able to utilize my commercial real estate investment sales background to hit the ground running. At this point in time, I already knew how to work my way through a commercial sale on my own so a residential transaction felt seamless. I still carry my commercial real estate license and want to do more multifamily transactions. Over the past 11 months, my workload has been divided at 75% residential and 25% commercial. It's an honor working for the company that my dad started back in the 1980's and that my uncle now runs and owns. It's incredible the reputation that Century 21 Bamber Realty has garnered over the years, thanks to their devotion and hard work.
What does it take to be a good realtor?
Patience. There are so many aggressive realtors out there and I've heard from multiple clients of mine over the past year about how off-putting it can be. I will show as many homes as possible to my clients until they find the right place. Buying residential real estate should be an exciting process and you should not feel rushed or pushed into a deal. I'll always discuss the pros and cons of different properties with a client, but when it comes to writing an offer, I'll always make sure that they are ready. I want to make sure that you LOVE the real estate you're buying.
How do you attract new business?
This is one area that is a work in progress for me, given I am new to the residential side of real estate. In my opinion, the most important way to attract business is to be "top of mind," meaning that you are constantly putting out reminders to the people around you that you are working in real estate. The best way to stay top of mind now would be through the use of social media. LinkedIn and Instagram have already secured me an abundance of business. That being said, I still need to refine my social media presence and focus on ways to enhance my profiles to attract positive attention and capture a broader audience. Posting about recent sales is important, but it's also important to post market related information. This way your clients are able to track current market trends, therefore enabling them to time their purchase/sale appropriately.
What are the biggest challenges of being a realtor?
The two biggest challenges I've faced so far are adapting to a more flexible work schedule and lead generation. It's been difficult adjusting to my current work environment, as I came from a more structured and fast paced office at Avison Young. At Avison Young, my workload was immense on a daily basis and when I was in the office, I was more effective at utilizing time. Working at Century 21 Bamber Realty, my work/life balance is incredible, but I need to become more diligent at creating a structured work schedule Monday-Friday. It's a work in progress.
Lead generation is easier in commercial real estate, as I find it's more acceptable to make cold calls to owners/landlords. On the residential side, cold calls aren't nearly as effective and can come off as overly aggressive, so I refrain from making them. Therefore, I need to spend more time refining my marketing on my social media profiles (LinkedIn, Facebook, Instagram) as I find these platforms to be the most effective. I've tried door knocking in the past and spent hours assisting a co-worker in finding a redevelopment lot without any success. Unfortunately, the old school forms of lead generation don't have the same reach and take up too much time. That being said, it's important to network and meet new people face to face, as opposed to just hiding behind a computer or cellphone screen.
How do you see the Calgary real estate market playing out over the next 3-5 years?
I'm very bullish on Calgary, it's currently one of the more affordable cities in Canada and it offers an incredible lifestyle being in proximity to the mountains. With office vacancies as high as they are (and low rental rates), Calgary should be one of the best options for new businesses/start-ups. We have one of the best downtown skylines and it's a shame that so much of it is vacant. Hopefully we see more new industries target Calgary as their growth location/hub as opposed to Vancouver, Toronto and Montreal. This is already happening to an extent and I do believe this should continue to drive real estate values and strengthen overall market conditions over the next 3-5 years. The real estate market was strong through the entirety of 2021, and 2022 is off to a roaring start. This year is forecasted to be another strong year and I believe this will continue over a 3-5 year time horizon. It's a great time to buy, as I feel real estate values will continue to appreciate as Calgary's population and economy continue to grow and thrive.
Have there been any surprises in your first year with Bamber Realty?
Honestly, not that many surprises. I was able to hit the ground running with my commercial real estate investment sales background. As previously mentioned, I already knew how to work my way through a commercial deal, so it made my first residential deal seem easy. Also, the work ethic and attention to detail that I developed working at my previous brokerage has helped me immensely. I did expect the past year to be slow being new to residential real estate, but it's been the complete opposite. I'm very grateful for all of my clients who made the past year so incredible.
Who have been your mentors in your real estate journey so far?
First and foremost, my parents, Dave and Barb. As mentioned, my dad started Century 21 Bamber Realty in the 1980's and my mom has been an agent at the brokerage for over 20 years. My uncle George, now the current owner of Century 21 Bamber Realty, is also an incredible mentor of mine. Between the three of them, they have a multitude of real estate experience and I'm very fortunate for their continued support. It's great being able to bounce ideas off them on a daily basis!
My other real estate mentors would be my prior team at Avison Young, including Kevin Morgans, Ryan Swelin, Walsh Mannas and Nathan Drury. I'm super grateful for all that they taught me over the 2.5 years that I worked with them. I had a strong work ethic going into that role, but I ended up taking it to a whole other level. They continuously pushed me to do better and it's had a profound impact on my current role/career path. They have a strong team dynamic and it was awesome to see how each individual member added value.
What brought you joy this week (this is a question I ask at the end of all my interviews).
Attending my close friend Wyatt Norn's music show, Breadmaker Vol. 8, on Tuesday evening. It was great to see people out and about enjoying some incredible live music. The artists were very talented and the atmosphere was phenomenal. Wyatt launched Breadmaker during the COVID pandemic and it's great to see how much traction it's getting. This week's show was sold out and it was the best one so far!