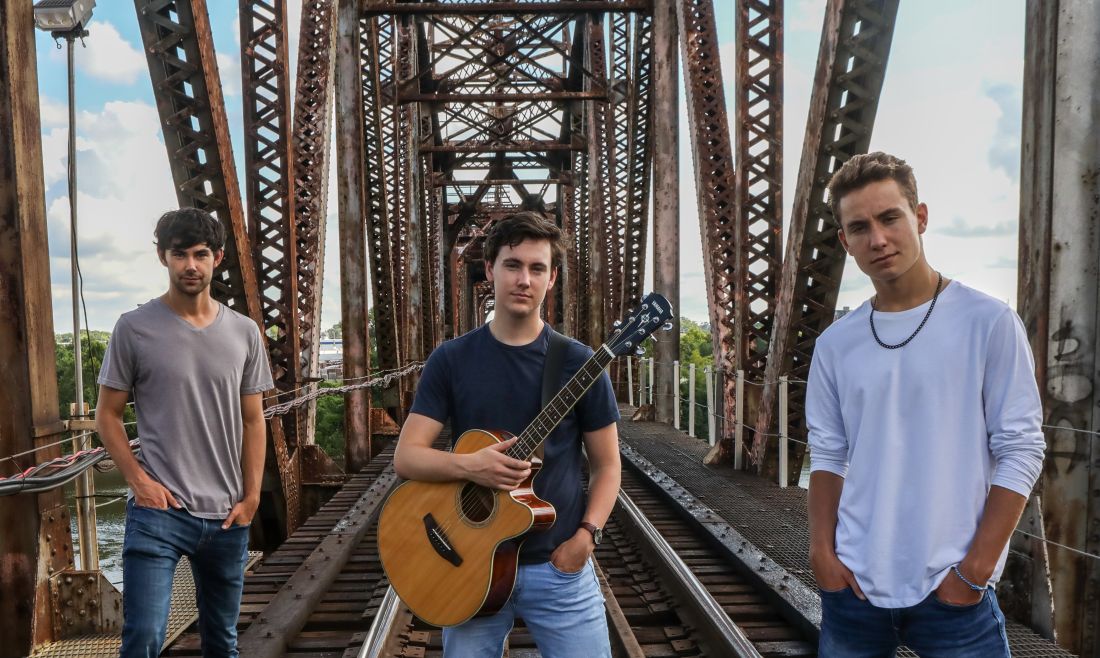 Interview with Country Music Band NewLaw
Tell us about NewLaw and how it came to be.
Well, it started off with all of us taking piano lessons. For piano recitals, the teacher would often put students together to play songs they both had learned. Naturally, with us being brothers, the teacher paired us up so that we would practice at home with each other and prepare for the performance. This really marked the first time that 'NewLaw' ever played music together. From there Cayd and Ty entered a "rock school" where kids from all over the city would come together and form bands with other young musicians. At the time Dayne was too young to be involved but was eagerly learning the drums to one day play with his brothers on stage. Sure enough, around 2012 Dayne started drumming with Cayd and Ty. About a year later, our family was hit by the 2013 Calgary Flood that devastated our community. It was really the first time we ever started songwriting, as we then had a genuine life experience to write about and put our emotions down on paper. Those songs then went on to be heard by one of our mentors in the "rock school" who then pushed us to record them and release our first album "Show You There's Hope" in 2015.
How did the name 'NewLaw' come about as naming things is never easy?
Naming things definitely is not an easy task and sure enough 'NewLaw' was not our first band name. We went through a few other ones previously but realized we needed a change. We went online and looked up a random word scrambler and put in all of our middle names (Cayd NEWTON, Ty LEWIS, and Dayne JACOB) and we came out with the result of 'NewLaw'. In the beginning, it was more of a joke, a temporary band name as we kept looking for other things to call our group, but the longer we kept 'NewLaw', the more we started to like it so the name just stuck!
What roles do you each have in the band?
On stage, we often flip roles as we all can play multiple instruments (Cayd: piano, guitar, harmonica – Ty: piano, guitar, bass, banjo, harmonica – Dayne: piano, guitar, drums), but usually when we are performing Cayd is on the keys, Ty on guitar and Dayne on the drums. Behind the scenes, however, the roles have really shifted throughout the history of the band as our individual schedules change. Initially, Ty would've led the band with social media, website design, and other forms of the behind-the-scenes business, but as Ty entered Mechanical Engineering at the University of Calgary his availability to complete these jobs quickly disappeared. With Dayne graduating high school in June of 2020 and taking a gap year before University he was able to take over some of these roles so that the band could keep progressing even during the COVID-19 pandemic.
Do you all write songs, and where do your ideas and inspiration come from?
Initially, Cayd was the main songwriter in the band writing 3 songs on our first EP. Ty also began songwriting around the same time and so when we released our 2017 EP "You + Me" Cayd and Ty both ended up with 2 of their songs on the record. Between 2017 and 2020, we released our first song written by Dayne, along with a few more by Cayd. Recently though we have been collaborating on our songwriting ventures with two of our amazing mentors in Nashville. Along with Brian White and Wil Nance, we have now written 5 songs together which we recorded in Nashville with the production help of Brian White and Brian Bunn. Our inspiration mainly comes from our own life experiences. We all now have girlfriends, so of course, there has been an abundance of love songs being written over the past few years, but we've also been blessed to go through so many incredible experiences in our lives which make for some good songwriting material.
What accomplishments are you most proud of?
America's Got Talent, Country Music Alberta Fans' Choice Nomination, Western Canada Music Award Nomination, YYC Music Award Nomination, 3 Gospel Music Association Nominations, Top 40 on CBC Country XM 171, Hit the Canadian Country Music Charts with our song "Next to Me" in 2020.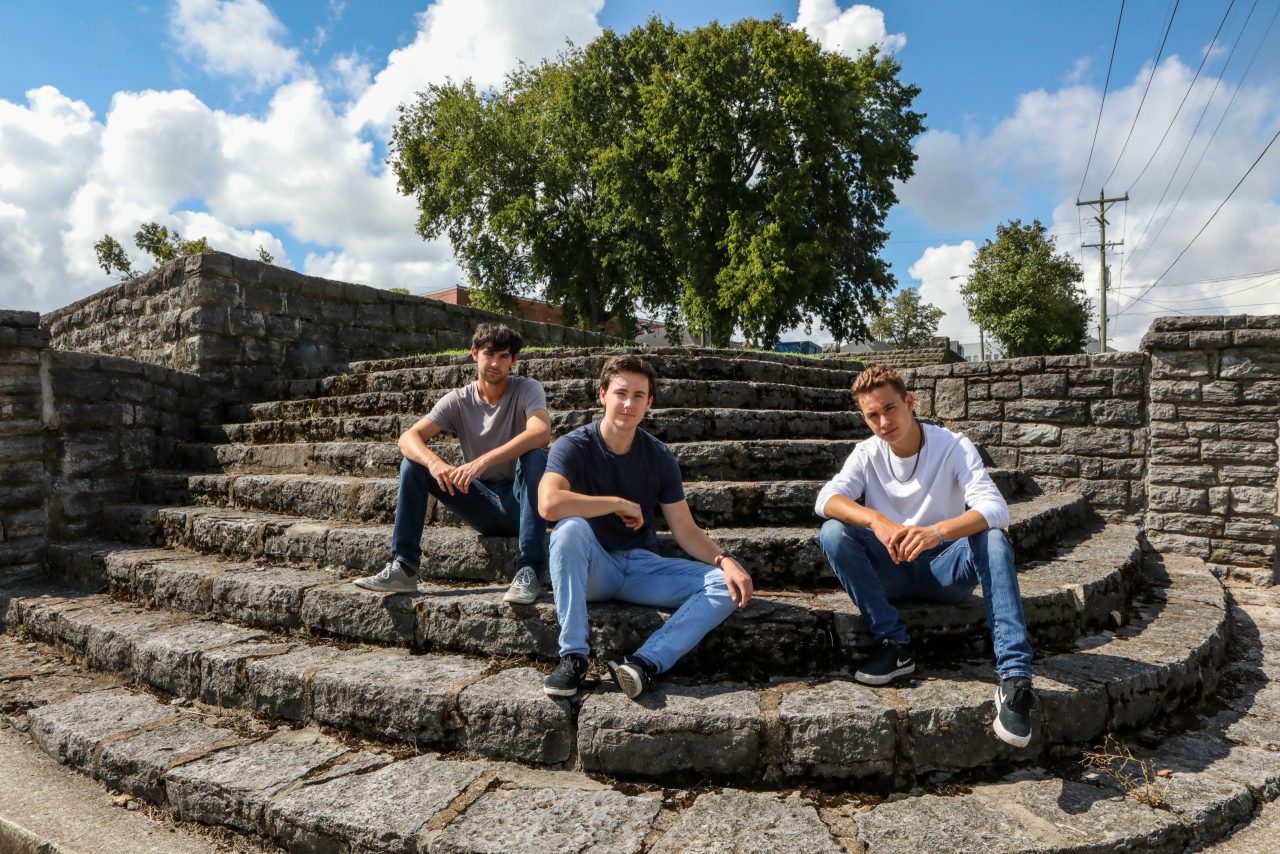 What do you see as the next steps or goals for the band?
Touring, Breaking the Top 100 or Top 50 on the Canadian Country Music Charts, Winning a Country Music Alberta Award.  Ideally, the goal is to be able to make a good living making music and having our music impact others.   It's been a challenge during this season of life, but it is something we are passionate about, and can't wait to see where it goes from here!
Have you had any mentors along this journey?
Lots! Too many to count.  But here are a few. Amber Bauer taught us piano for many years and was the one who helped introduce us to harmonies. Hugo Mclaughlin gave us our first recording experience in 2014-15. Mike Little, who taught us piano in our later years, helped us with our songwriting and produced several of our songs, including the album, 'You + Me' in 2017. Brian White and Wil Nance, who are amazing men, songwriters, friends, producers, and heavy-hitters in the industry. Brian Bunn, an incredible studio musician and studio lead in Nashville. All the incredible Studio Musicians in Nashville. Kathleen Morrisson, who continues to help us with performance and vocals.  There are too many to count!
What advice would you give to people looking to get into the music business?
We're still trying to figure out the music business as well, but here are a few things that we have learnt:
Find people in the industry that believe in you and your goals and work with them as much as you can. Don't work for someone who is just in it to take your money. It's not easy, but find people who are willing to work hard for you because they truly believe you have a shot and want to be a part of how you achieve your dreams!
"BE YOU!" – this was a piece of advice we got from one of our biggest music mentors and inspirations, Thomas Rhett. There are so many artists out there so don't try to be like anyone else! The world already has icons like George Strait or Garth Brooks, but maybe they need more of you! Be true to yourself and rock it…great things will start to come, that's what we've been trying to do and so far it's been paying off.
What brought you joy this week?  
The warm weather Calgary has been having!   Playing Spikeball, and getting outside has been amazing.  Crazy how warm 18C can feel when a few weeks ago it was an arctic -40C.