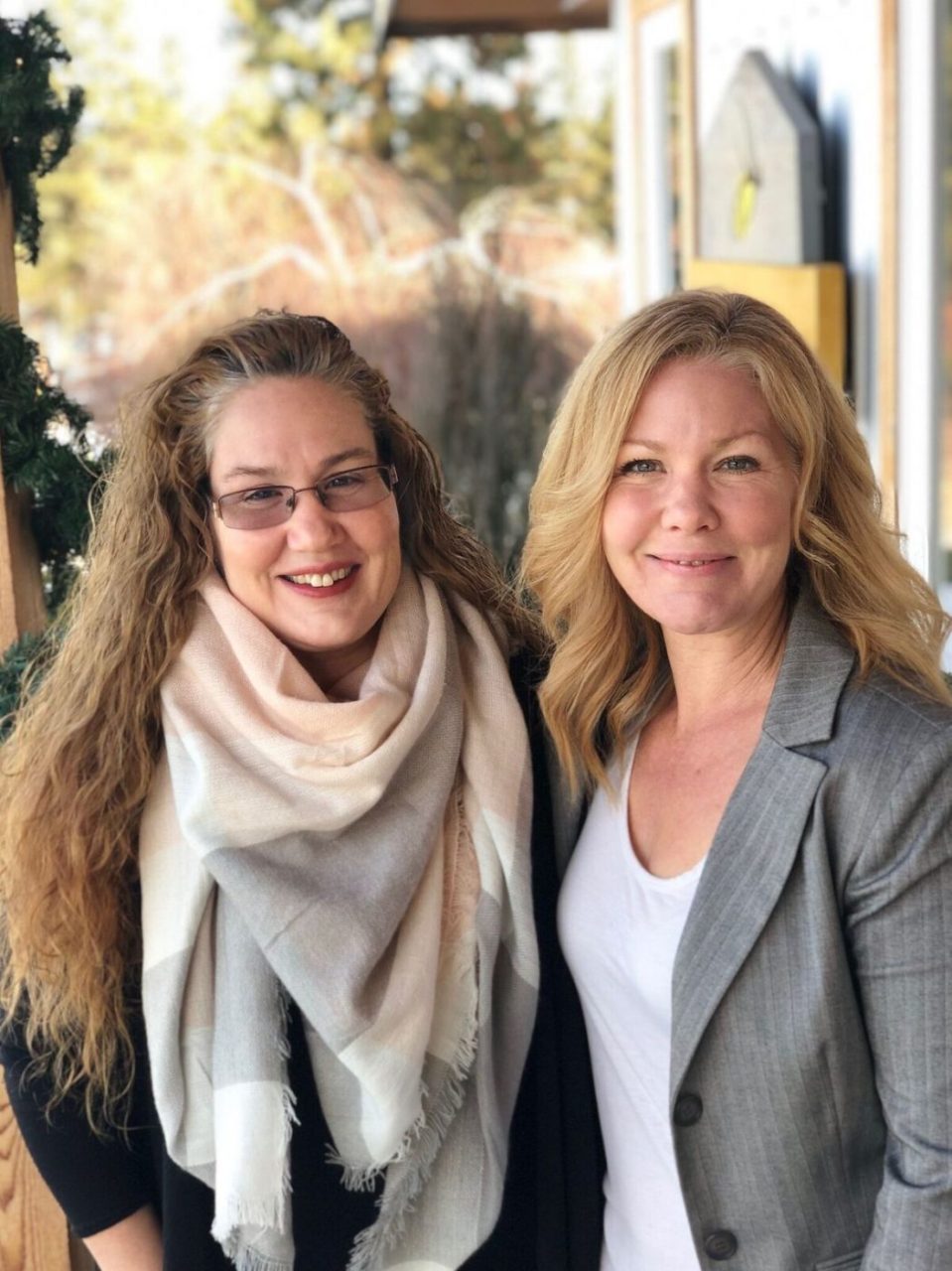 Insights into the unique business of mead wine
Six years ago our family bought a five-acre farm in SE Kelowna that we, along with the original owner of Meadow Vista Honey Wines, converted into a mead winery operation.  A couple of years ago, sisters, Emily and Electra took over the operation and have continued to grow this unique business.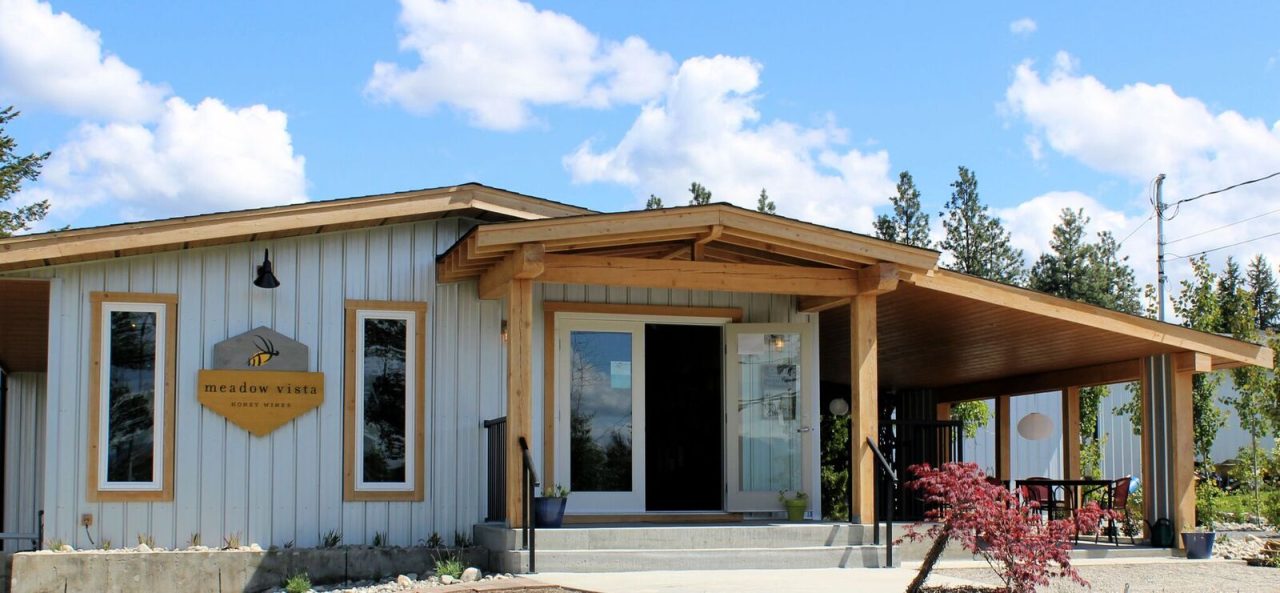 Why did you decide to get into the mead wine business?
We both spent many years in the wine and tourism industry and were looking for something new, environmentally sustainable and something with some importance to the community and the environment.
What exactly is mead wine and how many varieties of it do you sell?
Mead is the oldest alcohol on the planet, it pre- dates beer and wine. It means to make alcohol from honey. The honey is fermented similar to grape wine with water and yeast in large stainless steel tanks. We make 7 varieties at the moment, including 2 Sparkling Meads, our just released Pictish Beast, which is called a Braggot style (like a honey beer!); though we have been doing some testing with a couple more!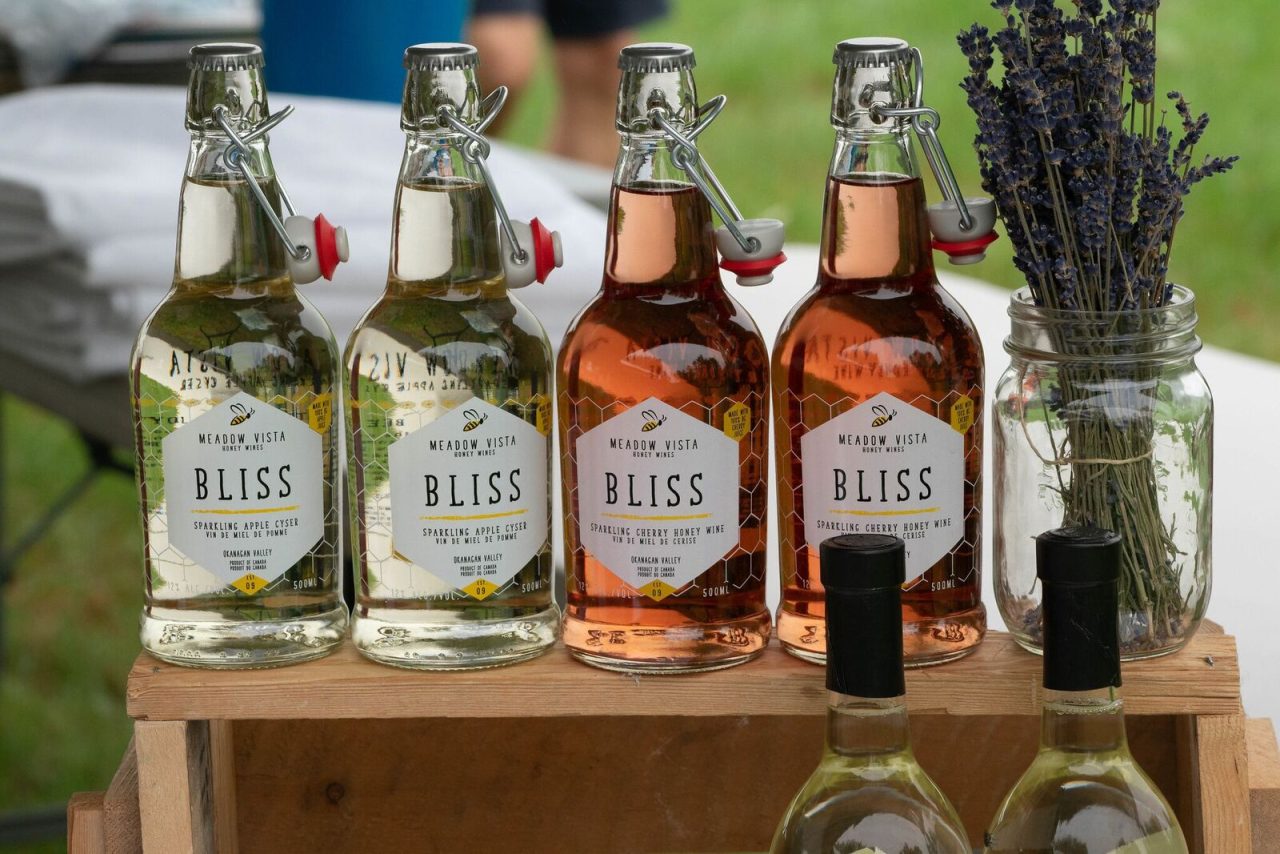 What other offerings do you have at your wine shop?
We like to make our wine shop an exciting and unique place to visit and shop, so we have worked hard to develop a large offering of other products. Most are hand made by us at Meadow Vista with many items using things from the farm and the bees. We also have a few consignment items from local artists. We love supporting art in our community! So here is a small list lol, honey, beeswax candles, teas, jams, granola, locally roasted coffee, local chocolate and we have a big spa line including bath salts, bath bombs, scrubs, and soaps — lots of art, wine glasses, wine tumblers, and some jewelry.
What other offerings, besides the wine shop, do you have on the property?
We are very farm to table/wine shop oriented! On our farm we have bees of course, a huge non-spray garden, blackberries, multiple fruit trees, lots of lavender bushes and many wild flowers, all of these are great for the bees. We try to ensure that nothing goes to waste so we use the fruits and veggies in jams & pickles and in our farm to table patio Bistro (open May-Sept), lavender in our hand made spa line and blackberries in our amazing Rubus (our blackberry mead).
We also host Friday evening markets in the summer with live music, local artisans and food trucks. Never a dull moment! We are just starting to host a bit of weddings and events on the beautiful farm also.
All of our tasting fees go to our pollination project to support the bees, we grow sunflowers and put the seeds in neck tags to encourage people to plant bee gardens and promote bee awareness! We also recently added our self-guided bee tour, visit the garden and take the bee tour!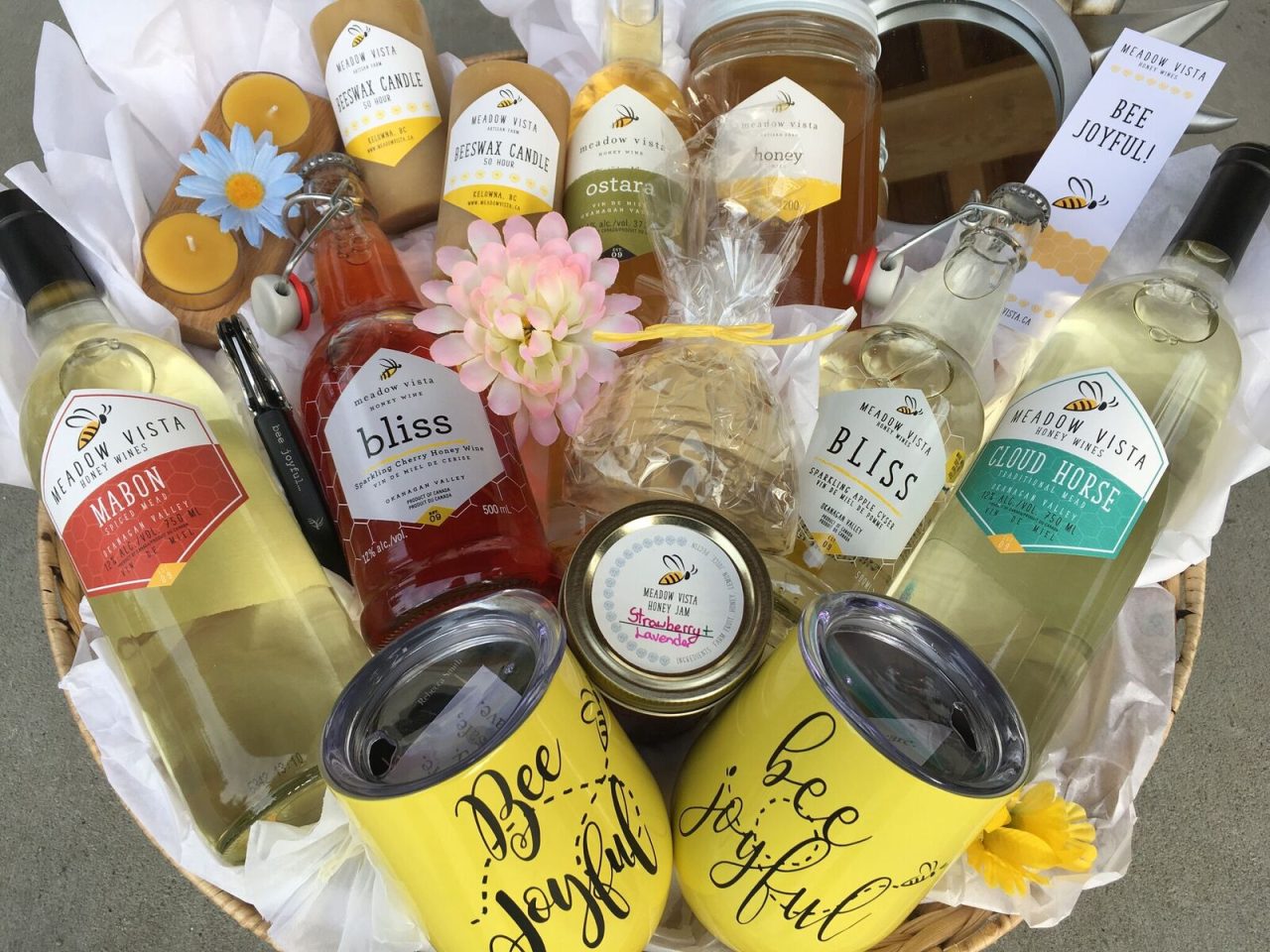 Who is your target market?
We have a very broad target market, but millennials are one of our biggest fan groups. We have also been able to break in pretty good in the mom market.
What are the main challenges of building your business?
Growth and capital to grow. We continually sell out and are not able to produce enough to meet demand and open new market areas. Capital to upgrade our equipment is also a big one; we could produce more product at less cost with a few bigger specific tanks.
What are you most proud of in the time you have owned the business?
Haha, I have a strange answer on that one, people love our product, and we love the surprise when people try it, people immediately think our Meads will be sweet, and we love the shock when they first try it and find it's a fair bit on the dry side.
What advice would you have to other small business owners?
Slow and steady, keep your spirits up and smile, if you work hard it will come back to you. Don't borrow too much money hehe.
What brought you joy this week?
No laughing, I made a Valentine's display and basket, I love making beautiful things, and we did a bit of a masculine take on part of it with our new Pictish Beast "honey beer".