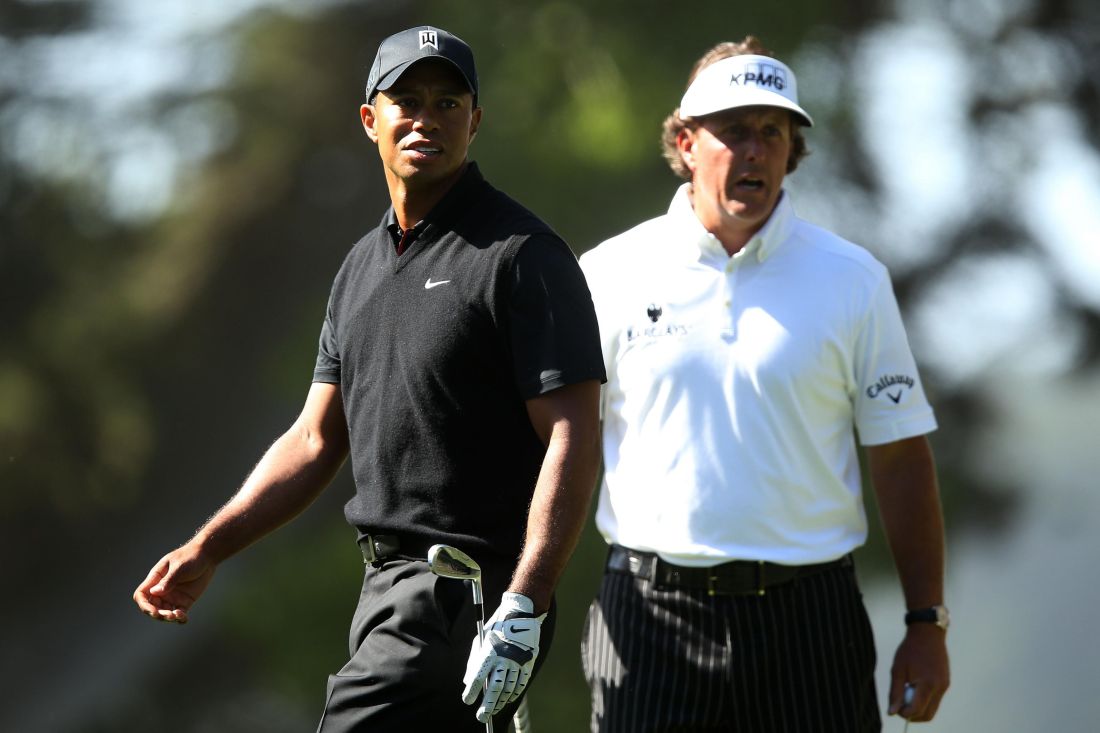 Golf Is Completely Mental
Golf Reimagined Business Analyst Justin Lukacs weighs in on the mental side of golf.
"Golf is deceptively simple and endlessly complicated; it satisfies the soul and frustrates the intellect. It is at the same time rewarding and maddening and is without a doubt the greatest game mankind has ever invented." The famous quote from golf legend Arnold Palmer encapsulates the game very well. All golfers are familiar with how difficult the sport is. We've all seen players succumb to the pressures of 18 or even 9 holes, largely attributed to the mental grind it takes to complete a round. However, the love of the game keeps drawing us back. It is the same love that allows golfers to enjoy a round, even if it is a frustrating one. Passion alone may not fuel every golfer, as there are more casual players than competitive ones. Regardless of dedication, it always feels good stepping up to the first tee and looking at the beautiful surroundings you are about to become all too familiar with. If it is so frustrating, then why is golf so enjoyable? There are plenty of known benefits of the sport, both on the physical and mental side. Obviously, physical exercise is great for the body, but there is now more research that shows why golf is healthy for the brain as well.
While it takes great mental fortitude to become a great golfer (or have a successful round), our consultant and long-time golf professional, Al Lovell, has already provided an in-depth look at how to achieve this in a previous article. If you're looking for tips, check out his article "The Mental Side of The Game".
Rather, here we will discuss the mental health benefits of golf. For instance, 2018 brought us an in-depth European consensus on the health benefits of the sport. One point of the survey touched on the social aspect of golf. Roger Hawkes, former chief medical officer of the European Tour and one of the authors of the study, mentions that social interaction is undervalued as a benefit of golf. We all know we are social creatures and golf helps aid this as usually, we are playing a round with friends or family. This means golf gives us the opportunity to take a large chunk out of the day to spend time with an intimate group of close ones in a beautiful park. This is usually the reason I get excited by a booked tee-time! Psychologist Susan Pinker explains the benefits of these interactions; "dopamine is [also] generated, which gives us a little high and it kills pain, it's like a naturally produced morphine." In fact, the absence of social interaction can be detrimental, especially among seniors. Another study claims "Social isolation has shown to be the biggest health risk factor in a population of older people over a five-year period", something that can be addressed through golf.
There are even more benefits to stress and anxiety levels among golfers. The physical activity behind golf (especially when walking) has multiple effects on reducing anxiety. Especially when considering it is a 'green exercise" meaning that it is an activity that pertains to the outdoors. Many experts even agree that green exercise can be beneficial for businesses as it also offers restoration from mental fatigue. "Green exercise at the workplace could be a profitable way to manage stress and induce restoration among employees." – said researchers of a 2015 study. Maybe now you can pitch more tee-times to your boss on the company dollar.
Let's look at a comparison next. A graphic presented by Roy Morgan Research shows that there is a measurable difference in stress and anxiety levels between those who golf and those who don't. Anxiety affects 18.3% of American people while golfers experience just 11.9%. That is a large difference. How about the levels of stress and panic attacks? The numbers show 25.8% and 5.4%, respectively, for the average populous while golfers only ring in at 22.5% and a flat 3% in those same areas. This shows that there is a difference between multiple factors of mental health in golfers versus non-golfers. While we're at it, let's add another metric that has been growing exponentially, depression. The same information from Roy Morgan shows the average population at 15.1% while only 8.7% of golfers experience mental illness. Golf & Health, an organization backed by the World Golf Foundation, concludes regular golf can help reduce anxiety and improve self-esteem, which contributes to mental wellbeing. Other studies touch on the aspect of being in nature as a factor to golf's contribution to mental health.
For some, it goes a little further. A study published in the Scandinavian Journal of Medicine & Science found a 40% reduction in mortality rates among golfers. The study looked at 300,000 members of the Swedish Golf Federation and shows an increase in life expectancy by an average of 5 years. The health benefits of golf are clear, but the mental health benefits still need more research to fully understand the scope of effects. Yet, plenty feel a spiritual connection to the game, as it has many parallels in lessons to give with traditional advice. Ben Hogan, another legend of the sport, comments on one of these parallels, in an encompassing manner. "As you walk down the fairway of life, you must smell the roses, for you only get to play one round." Golf has many lessons to give, from patience to focus and even anger management. Perhaps most importantly it teaches us to pay attention to the little things. Just as small changes in your grip on the club can make a large difference, so too can small changes in habit make a large difference in our lives. If you focus more on the small things you can control, the bigger picture will soon reveal itself.
For more inciteful commentary on golf and modern ideas in the industry, visit https://golfreimagined.ca/