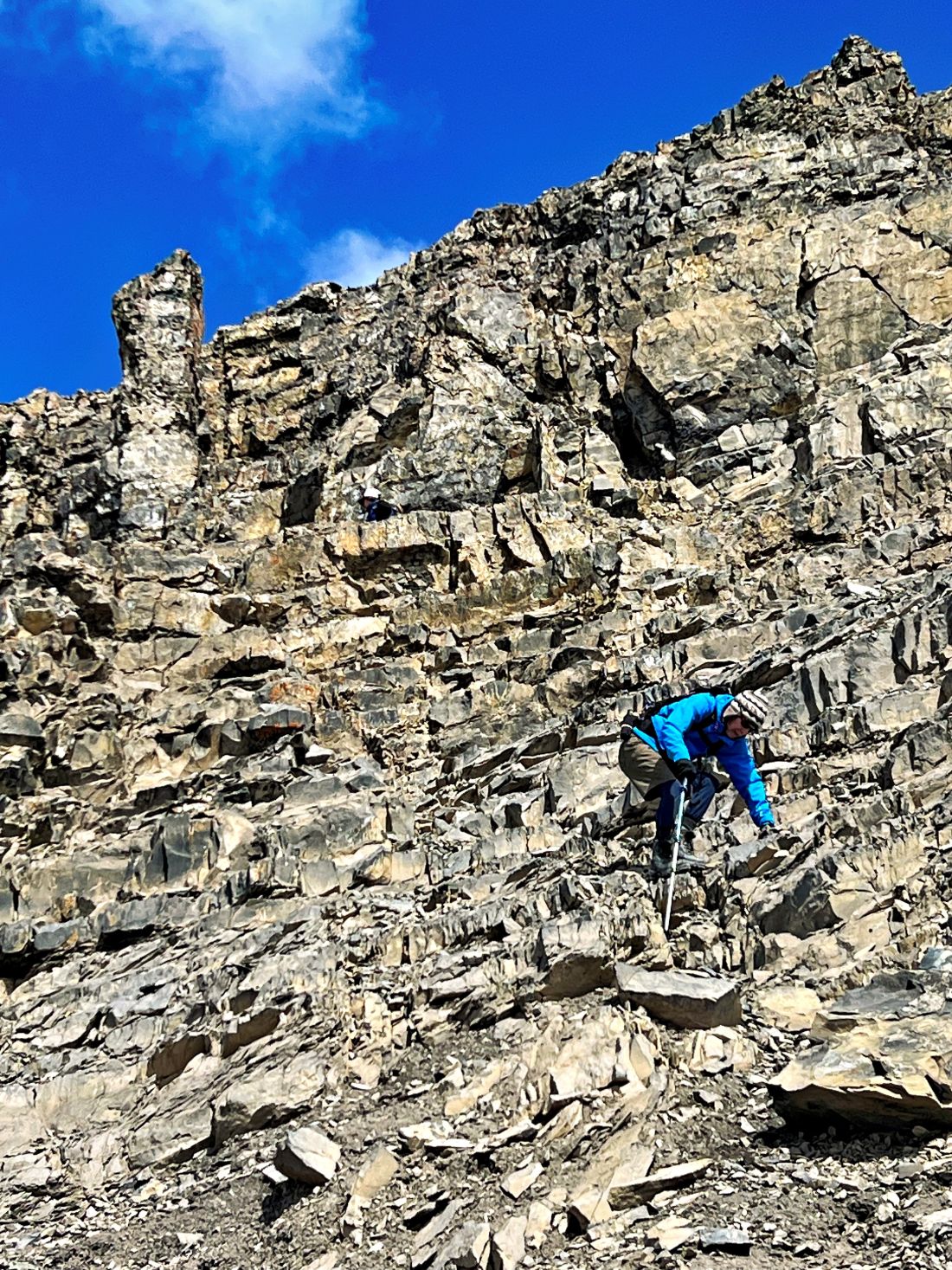 East End of Rundle Hike
Where:
When:
Who:
Ed, Oak, Dave, Erin, Mike
Trailhead:
10 km (15 minutes) from downtown Canmore on the Smith Dorrien (Highway 742) road
near the end of Whiteman's Pond, the parking area is on the left-hand side, or if this is full, you can continue for 50 meters to the Goat Creek Day Use Area
the trail starts between two flagged power poles at the south end of Whiteman's Pond
the trail is marked by small pieces of tape, painted rocks, and cairns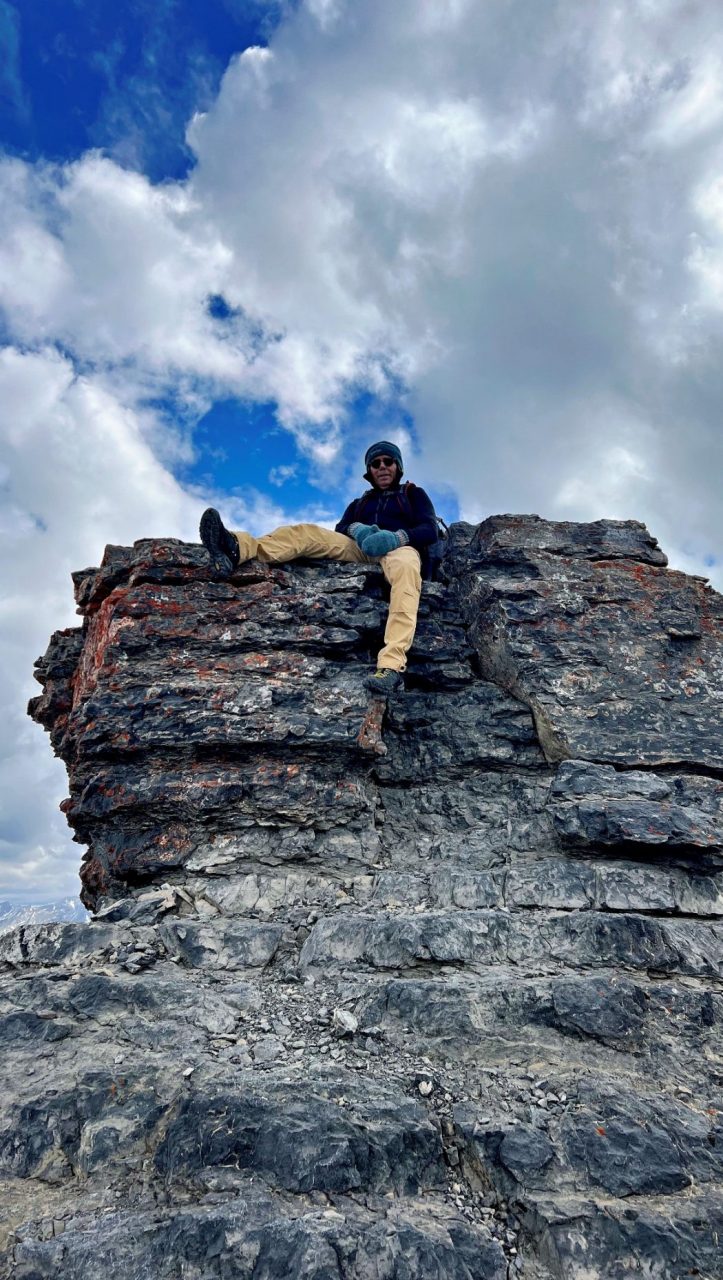 Degree of difficulty:
850 meters
5 km
4 hours total time on the trail
it took us 2 hours to get to the peak and the same amount of time to get down, with a 15-minute lunch break on the way down
it's a steep hike right from the start, with switchbacks through the trees at the start until you break out onto the open scree slope
the trail is well-maintained and relatively easy to follow but becomes a challenging scramble near the top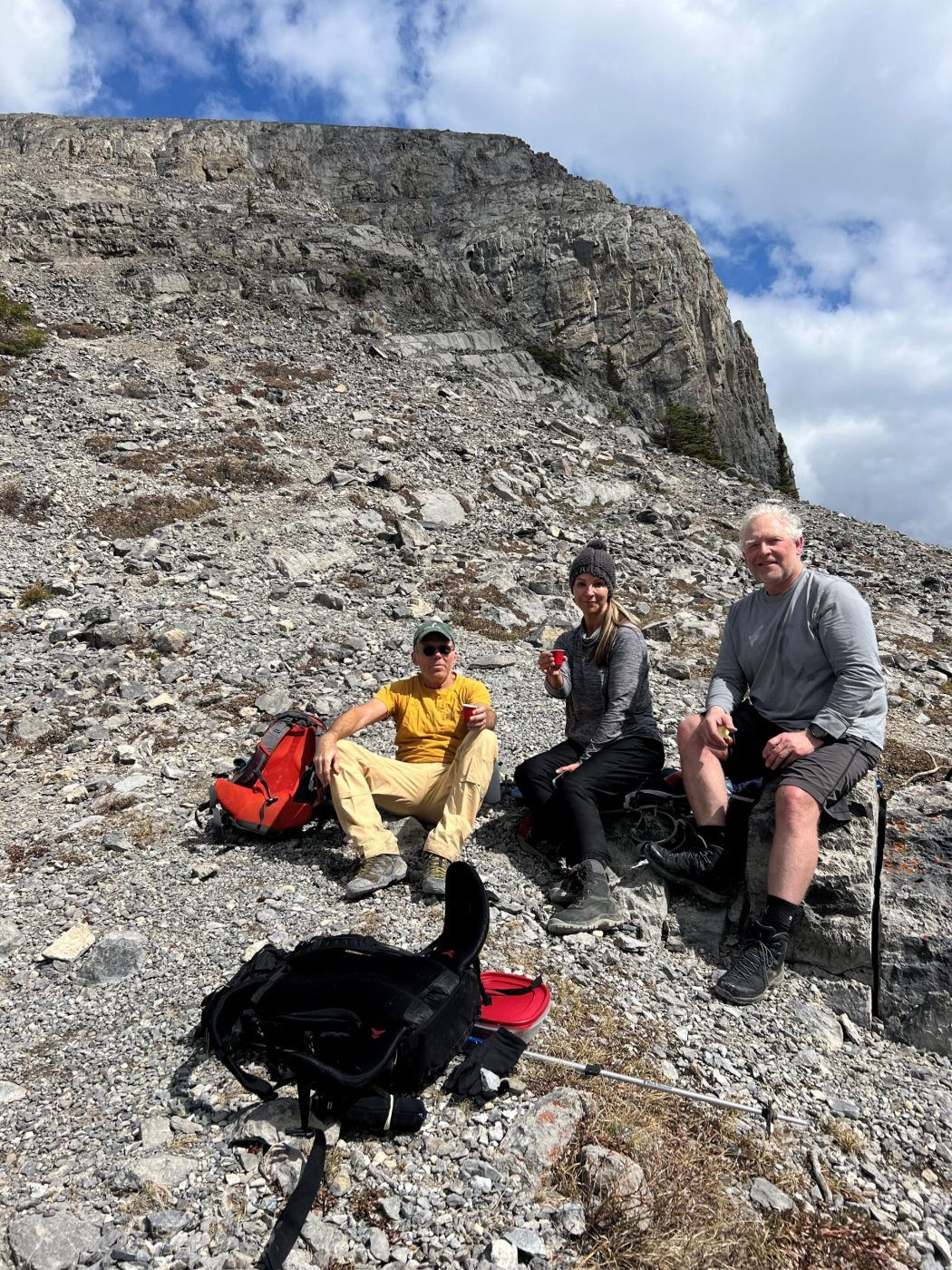 Interesting notes:
the trail nickname is EEOR
the Rundle Range has seven distinct peaks over 12 km
many offshoots and goat trails lead to spectacular viewpoints
the trail offers sweeping views of the Rundle Range, Canmore, the Bow Valley, and Ha Ling
the naming of Mount Rundle is for Robert Rundle, a Methodist minister. It was named in 1858 by John Palliser. Rundle was invited by the Hudson's Bay Company to do missionary work in the area. He introduced syllabics, a written language for the Cree and only visited the Banff area twice.