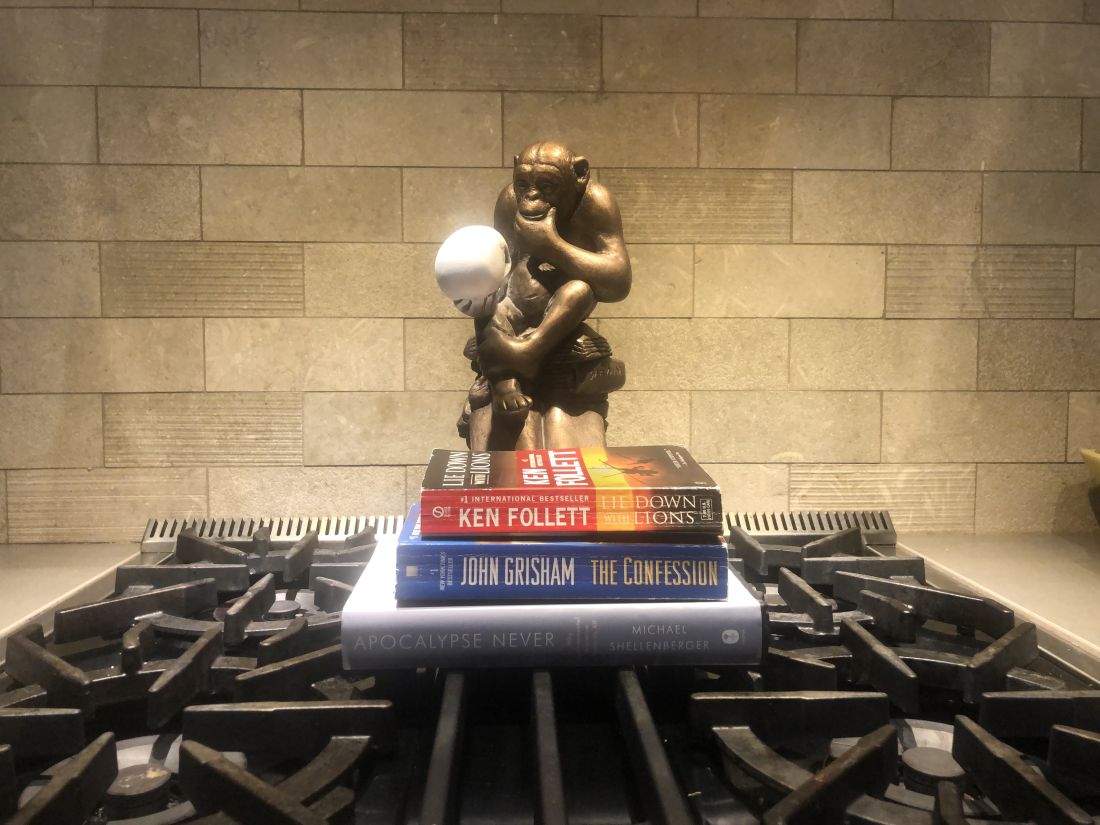 Death Penalty, Afghanistan History, and the Environment
The Confession by John Grisham:
in the small East Texas city of Sloan, Donte Drumm, a local football star, has been accused of abducting, raping, and strangling a popular high school cheerleader
after nine years on death row, he is ready to be executed, but a drifter and rapist by the name of Travis Boyette comes forward with an admission of guilt, but can he be believed
Grisham does a masterful job of weaving together different characters and storylines to keep the suspense moving at a rapid pace
he does a good job of explaining the intricacies of the legal and political system as well as the dynamics of a town divided on race and religion
the book is thought-provoking for anyone who has not had a lot of exposure to the death penalty
Lie Down With Lions by Ken Follett:
Ellis, the American, Jean-Pierre, the Frenchman, who were two men on opposite sides of the cold war, with a woman (Jane) torn between them
together, they formed a triangle of passion and deception, racing from terrorist bombs in Paris to the violence and intrigue of Afghanistan to the moment of truth and deadly decision for all of them
this book provides insight into the history of Afghanistan during one of it's most tumultuous periods of Russian invasion, although I don't have enough knowledge to know if the story is mostly fiction or based on real facts (he does provide references for further factual reading)
this is one of Follet's earlier works, and it is a fast-paced spy-like thriller that is worth the read
I always enjoy stories about Afghanistan history and am looking forward to the day I get to visit this intriguing country
Apocalypse Never – Why Environmental Alarmism Hurts Us All by Michael Shellenberger:
an environmental expert unleashes a scientific, fact-based broadside against eco-alarmism and the excesses of the left, arguing that climate change and other environmental problems are real but not apocalyptic and require practical, not radical, solutions
Climate change is real, says Michael Shellenberger in Apocalypse Never, but it's not the end of the world. It is not even our most serious environmental problem. Most environmental trends, including population, pollution, and resource use, are all going in the right direction.
The left profits from hyping climate change as apocalypse while opposing obvious solutions. Schemes like "The Green New Deal" would transfer wealth to well-connected elites, raise energy costs, and hurt wildlife.
Poverty, not prosperity, is the real enemy of the environment. We can produce more food using less land and water, move from wood to coal to natural gas to nuclear, and safely capture and contain plastic waste. But all of that will require standing up to the eco-alarmism in the way of environmental protection.
I've included a more extended dissertation on what this book is about than I usually do as I think it's essential to get a good flavor for the message that Shellenberger is trying to portray
one of the most interesting aspects is his views on nuclear projects, which tie to intel I've received from other well-read friends
most environmental alarmists will find ways to dispel this book, but I think it does an excellent job of depicting where we are at on this sensitive topic
I'm grateful to my private banker for recommending this book as it helps articulate many of the thoughts that I have on the environment and sustainability