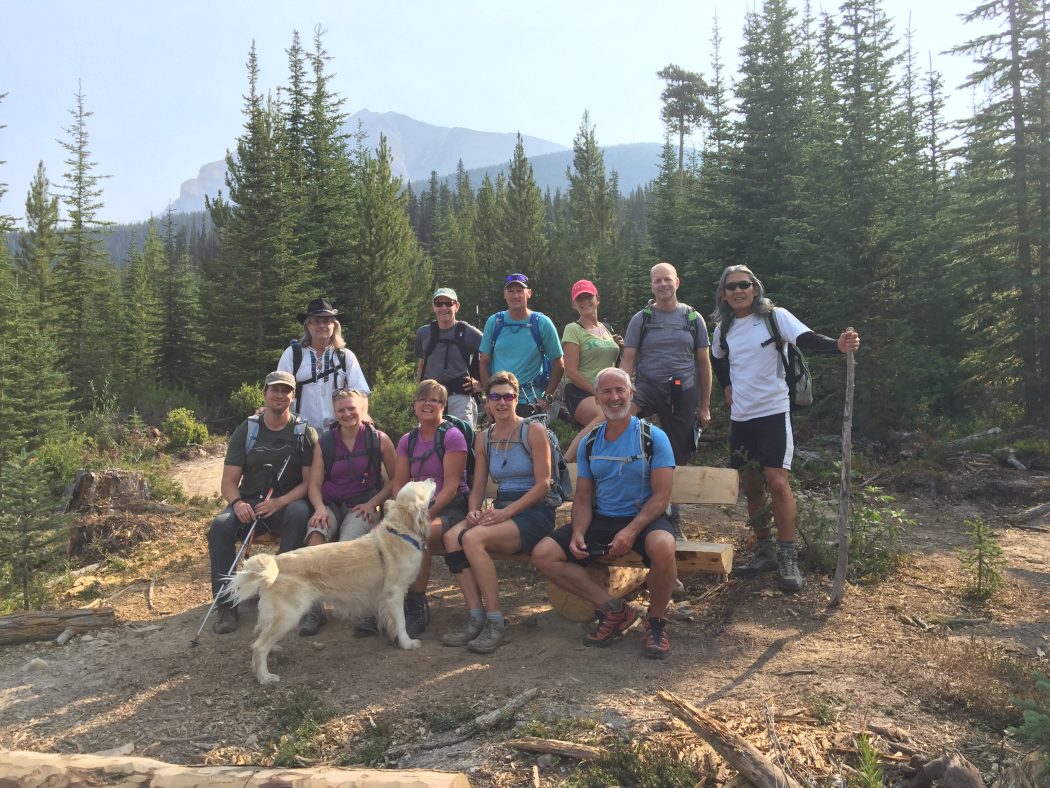 12 Reasons The Edventure Group Likes To Hike
Why do you like to hike?
Fresh air, the smells of a forest, the views, camaraderie and if I hike alone – the wildlife.
I love hiking because it's a total escape. When I'm on the trail, I think of nothing else.
It quiets my internal static and re-centers me so I can see beauty everywhere – or nature's beauty triggers the re-centering. Not sure which comes first.
It amazes me that you are allowed to hike on maintained trails in the most stunning settings in the world for free. People who grew up with the mountains in their back yard don't realize that others in different parts of the world have to travel far and pay great sums of money to access something we have at our fingertips. I still have to wonder that after a full day out with friends in the mountains where I've been entertained all day by nature that it was given to me for free simply for being allowed to live here. Not that any amount of money could be put on those views!
I enjoy the physical and social aspects, and Alberta's mountains are world class.
There are so many reasons, coming up with my favorite is a tuff one. But I would say all the people I have met from so many backgrounds, with so many different thoughts and beliefs the conversations are unbelievable. But the one thing we all have in common is being outdoors. So my final answer is the friends.
Exercise, fresh air, and the visual beauty.
The visual beauty of this amazing place we live and the camaraderie of the great group of people.
I enjoy fresh air and exercise – being out in nature is best because it helps us recharge our batteries and declutter our minds.
Physical benefits are obvious; however, the benefits I noticed most were mental. The distraction that hiking and nature provided me cleared my mind of negative, stressful thoughts during tough periods and put a smile on my face. In some ways, hiking has saved me! The camaraderie was the other part of the magic.
Summer and winter hiking (snowshoeing) has become essential on my journey to maximal physical, mental, and spiritual wellness. The conduit was my fortune in becoming involved with a hiking group over the past four years. The beauty and tranquility of exerting in nature with authentic people not only brings the physical benefits but the calming and clearing of mind to allow downloading of stress and absorption of the positive energy. Although the greatest benefit is the connection with a wonderful community of genuine people who also prioritize their physical, mental, and spiritual growth.
Exercise, peace of mind, friendship, dogs for company, beauty, sense of accomplishment.